Arsenal striker Olivier Giroud believes the Gunners are ready to challenge for the title next season. The north London side finished fourth in the 2012/13 campaign, 16 points off champions Manchester United and only one ahead of Tottenham in fifth; Arsene Wenger's men only narrowly qualified for the Champions League qualifiers to be played later this summer.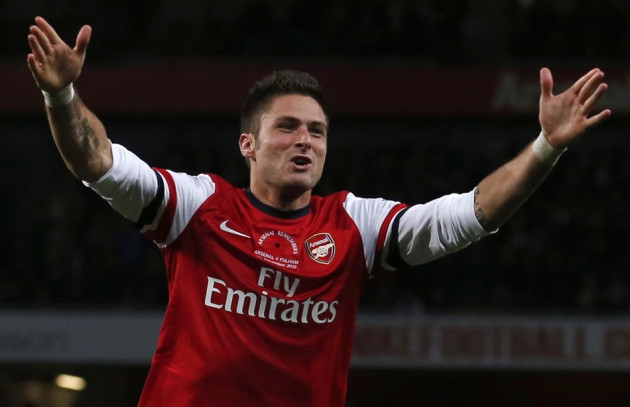 "If we start better than we did this season, I know that we will compete for the title next year because we are used to playing together now and have improved as a team. We have also improved as individuals throughout the season, especially the newcomers like Santi (Cazorla), Lukas (Podolski) and me," Giroud said.
The 26-year-old, a summer signing from last year, has had a reasonable first season in English top flight, with 17 goals in all competitions. However, the former Montpellier man also received his share of criticism, for a lacklustre start and failure to impose himself on some games.
"It was not easy at all. It was a massive challenge. I hope that as early as my second season, I can play week in week out and keep scoring regularly because it's key for a striker. I have scored fewer compared to last season in Montpellier but the ratio, minutes played to goals scored, is good," the French international stressed.
"I scored 17 goals in all competitions and gave 10 assists which, for a first season in England, is good. However, I know I can do better and there is room for improvement. That is why I am already looking forward to next season," he added.
The striker also admitted he was still adapting to certain aspects of the English game.
"I had to adapt mostly to the challenges. You need to use your body and be clever on how to jump for a header for example... after a few weeks, the fitness coaches told me I had to work on my strengths... to be more dynamic and work on how I hold the ball. I've been doing exercises to develop my shoulders and my arms. I understood I had to play more with my body here than in France," he explained.