Former Denmark international Frank Arnesen believes that his fellow countrymen Nicklas Bendtner should leave Arsenal in order to take a 'step down' and join a smaller club.
Bendtner joined Italian champions Juventus on a season-long loan deal but has started just three games and has struggled to make any sort of impact.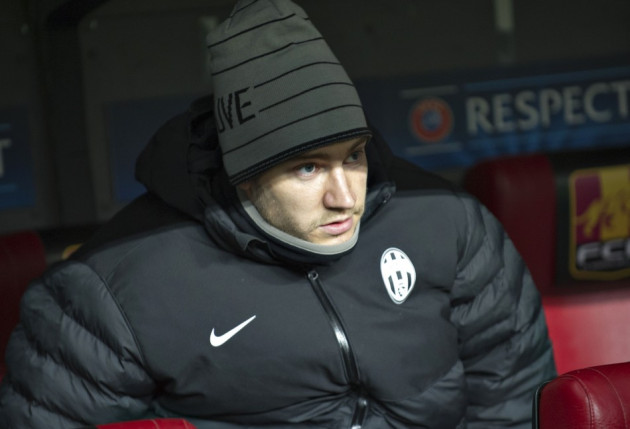 It has been another frustrating season for the striker as he has fallen out of favour at Arsenal and was hoping to resurrect his career and earn a permanent move after an excellent summer with Denmark at the European Championships.
However, it has not worked out and Arnesen, who now works as sporting director at Hamburg, believes that he must rediscover his love for the game by gaining regular first team action.
"He must take a step down and choose a good club where he can rediscover the joy of playing and play a lot," said Arnesen, as quoted in the Daily Mail.
"He said no to me twice because he wanted to play in an even bigger club. He must make sure he is always in the best shape and so he should be more humble and think about how he can get the most out of his talent."
Arnesen enjoyed a successful career for club and country as he won three league titles with Ajax and scored 14 goals in his 52 appearances for Denmark.
While Bendtner has an even more impressive international record, having scored 22 goals in his 55 games for Denmark, he has yet to show his best form on the domestic stage for Arsenal, Sunderland or Juventus.
The 25-year-old is still contracted to Arsenal until the summer of 2014 but it seems unlikely that he will play for the north London club again having been shipped out on loan for the last two seasons.
Bendtner has always had belief in his own ability but he may now need to play for a smaller club in order for him to gain first team football and show his undeniable ability in front of goal.