Arsenal appear to be struggling to find a buyer for out-of-favour midfielder Andrey Arshavin after Reading manager Brian McDermott ruled out a move for the Russian.
Arshavin, who cost the club £15million when he moved from Zenit St. Peterburg in January 2009, has been heavily linked with a move away from the Emirates during the current transfer window and has been heavily linked with a move to the Madejski Stadium.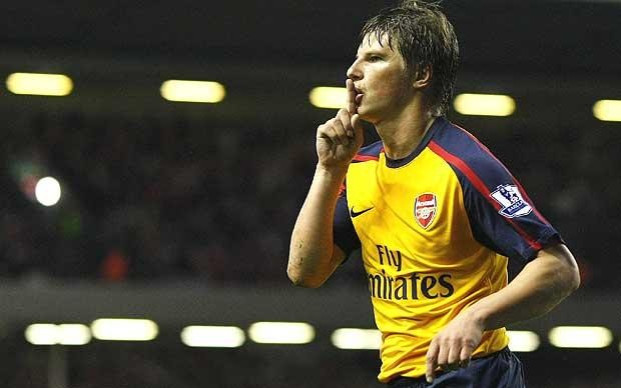 The Russia international has struggled to gain a place in the first team this season and has been limited to just a handful of appearances in all competitions.
It was assumed that the north London club would look to offload him in January but there does not seem to be much interest from another English club, with even Premier League strugglers Reading ruling themselves out of the running.
"It's one that I've heard many times," McDermott told Sky Sports. "He's an Arsenal player. I don't think he will be a Reading player."
Arshavin did join Zenit St. Petersburg on a loan deal last season but the Russian club decided against signing him on a permanent deal.
While Arsenal struggle to part company with Arshavin, Reading have admitted that they are trying to bring a high-profile name to the club as they desperately battle to avoid the drop.
"We haven't broken the bank, I certainly haven't in the last three years and we probably haven't in the last 12 years as a club," added McDermott.
"That's not to say that if a player came in that we felt was right for us, at the right cost, then the owner would have to make a decision to back that deal. Then we will wait and see. It's not a case of 'we wouldn't if it was right'."
Reading currently find themselves third from bottom but they have won their last two Premier League games with comeback victories against West Brom and away at Newcastle.