Arsenal In Discussions Over Miyaichi Loan Deal
Owen Coyle hopes to bring Ryo Miyaichi to Bolton on loan from Arsenal again
Arsenal youngster Ryo Miyaichi could be set for another loan spell with Bolton next season, if Owen Coyle has his way.
Miyaichi has receive a great deal of first-team experience with the Wanderers, and with the side now relegated, the club will be hoping to hold onto as many stars as possible to get back into the top flight by next season.
And though he has spoken about his excitement to return to Arsenal, Coyle says he will be a very welcome member of Bolton's squad next season.
"We'd love to have him back - he's an exciting young player and that's what we want for next year," Coyle told the Bolton News.
"I've had a discussion with Arsenal already and it's only early days in the summer but we'll see how that pans out.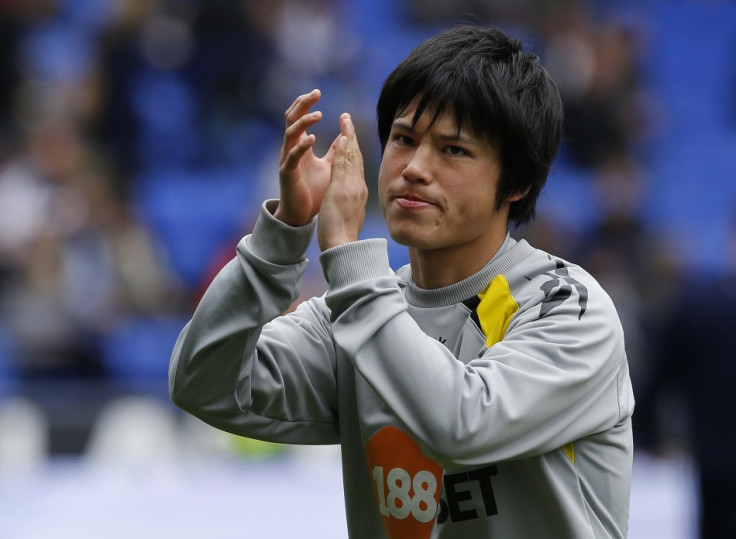 "Ryo certainly loved his time at the club. To be fair to the kid, he was trying to play through injuries in the last four or five games and I had to say to him 'in order to be at your best, you have to be at your maximum fitness.'
"He had such a big heart that he wanted to play his part. We had to take him out of the firing line. If we could get him back with us again, then that would be great."
Miyaichi is no doubt in Arsene Wenger's plans for the long term at Arsenal, but the winger will have to compete with the likes of Theo Walcott and Alex Oxlade-Chamberlain for his position next season, and more experience elsewhere could help significantly with his development.
Whether Wenger believes that a Championship club will be the right place for Miyaichi to receive that experience remains to be seen, though a loan spell does look very likely for the 19 year old with professional football still a relatively new experience.
© Copyright IBTimes 2023. All rights reserved.