Samir Nasri has used his Premier League winners medal to leave a parting shot with Arsenal fans, insisting that it was titles, rather than money, that motivated him to leave the club for Manchester City.
City won the title in the final two minutes of the Premier League season, coming from 2-1 down to QPR to score two quick goals in extra time while cross town rivals Manchester United waited with baited breath.
And after Arsenal fans had targeted Nasri in the wake of a United surge during the season, the midfielder now has his chance to tell the supporters what he thinks of their criticism, and he has held nothing back in throwing his medal in their faces.
"People at Arsenal tried to make out that I came here for the money," Nasri told French TV station TF1. "I hope they are watching me now collecting my Premier League winner's medal.
"I believe they have not won a trophy for many seasons now.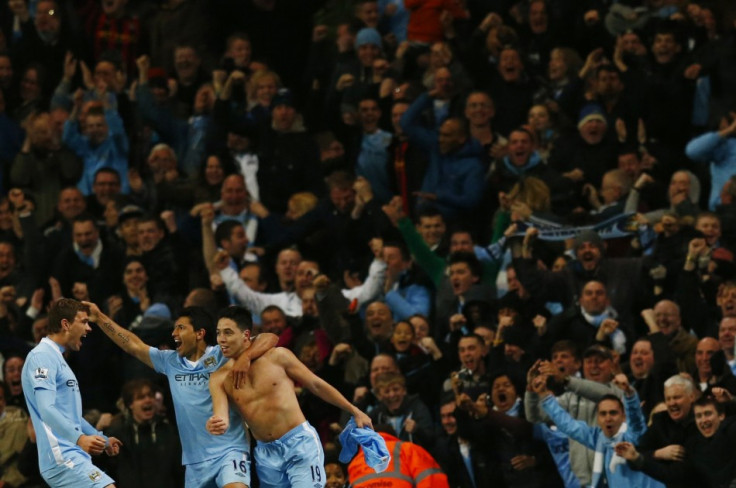 "If all that I was interested in was money, the easiest decision would have been to stay at Arsenal, picking up my money every week and walking into the team.
"I made the hard choice to come and fight for my place at a big club, where they never settle for second best, and I have proved it correct.
"I now hope the Arsenal fans can get on with their lives and forget me, they should celebrate their third-place achievement and I will focus on winning titles."
Arsenal had their worst start to the season in over 50 years after losing Nasri and Cesc Fabregas, but the club were able to recover and have finished a respectable third.
And with the side now in the Champions League for another consecutive season, Nasri's comments about Arsenal could work in the side's favour, if it serves to motivate the Gunners to better their Premier League counterparts both in England and abroad next season.