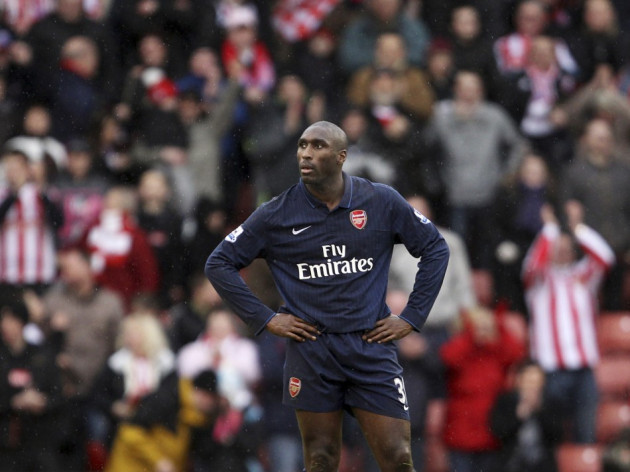 Sol Campbell's agent has revealed the former defender is considering a move back to Arsenal in a coaching capacity.
Campbell retired from professional football in 2011 and was one of a few players to make the move from one north London club to another, leaving Tottenham in 2001 to join the Gunners.
He completed a small comeback stint with the club before finally retiring, and now agent Sky Andrew claims that Campbell could return to Arsenal for a third time after completing his coaching badges.
"Sol's doing his badges and I dare say one day he will be a manager, and if he does decide to be a manager he'll be a top manager because of his character," Andrew said, according to Metro.
"He goes back to Arsenal to do a few of his qualifications anyway and it was great partnership when he was there, so why can't it be in the future? He's not ruling anything out."
Campbell made up a part of Arsenal's 'Invincibles' side and won two Premier League titles, two FA Cup titles and came painstakingly close to winning the Champions League.
A coaching job at the club could turn out to be the start of a new chapter for the former England international, who featured some 209 times for Arsenal over his two spells with the club.
Campbell has always spoken highly of Arsene Wenger, though the 38 year old admitted that he believed there needed to be changes in this summer's transfer policy.
As the season came to an end he said: "You have to give him (Wenger) ­immense credit for what he has done.
"And it has been overlooked that while they have not done well in the cups, they have been consistent in the league. They have won their last three matches.
"But maybe there has to be a change regarding ­transfers. It should be done on a more case-by-case ­fashion. I think the fans deserve that."