Arsenal legend Dennis Bergkamp was delighted to learn that he would become immortalised outside the Emirates stadium with his very own statue.
The Dutch forward will always hold a special place in the hearts of Arsenal supporters after spending 11 years in north London and helping the club win seven trophies. His majestic touch and sublime skill sealing his legacy as one of the club's finest ever players.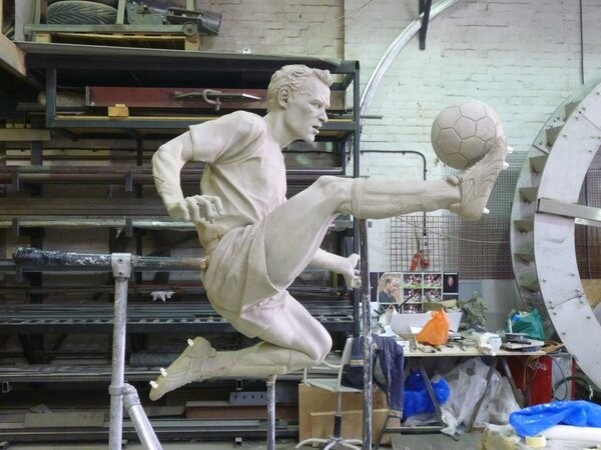 After joining from Inter Milan back in the summer of 1995, Bergkamp would go on to make 423 appearances for the Gunners and score 120 goals. He was a member of the 'Invincibles' side that won the Premier League in 2004 and was given a heroes send off when he retired in 2006.
Now a member of the Ajax coaching staff Bergkamp hopes to return to the club to see his statue unveiled.
"First of all, I am honoured that this is going to happen. It makes me very proud. Everyone knows that I love Arsenal and that I had a fantastic time at the club," Bergkamp told the Arsenal website.
"For me and my family it was an important period in our lives. Next to that the people were great, the team was amazing and we had a lot of success over the years.
"I will do everything I can to be there when it will be unveiled. It will definitely be a special moment for me which I don't want to miss."
Bergkamp is not the first Arsenal legend to be commemorated in this way as there are already statues of Tony Adams, Thierry Henry and Herbert Chapman surrounding the Emirates.
Arsenal chief executive Ivan Gazidis believed that there was no one more deserving of this fitting tribute.
"Everyone at Arsenal is delighted to be commemorating the Arsenal career of Dennis Bergkamp. It will be a fitting tribute to Dennis' huge contribution to the Club that a statue will be on display outside Emirates Stadium in the near future," said Gazidis.
"Dennis' quality and style of play will never be forgotten. He is a true legend of Arsenal Football Club and it's great to think that so many Arsenal supporters and visitors to Emirates Stadium will be able to enjoy this tribute to such a great player for years to come.