Olivier Giroud feels as though Tottenham may start to feel the pressure after Arsenal secured a dramatic late win on Saturday to move above their bitter rivals.
It looked as though Arsenal were going to throw away the opportunity to move above Tottenham when they found themselves trailing Norwich in the 84th minute. But three goals in the final five minutes secured a vital three points to move the club into third place.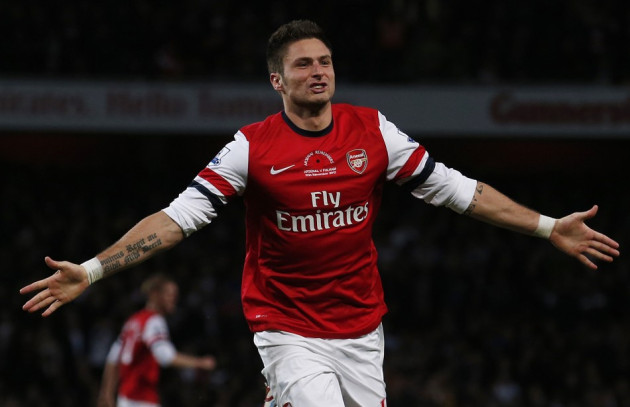 Having moved ahead of Chelsea and Tottenham, Arsenal have another important week in which they can consolidate their position and further their chances of securing a place in next season's Champions League.
Should Arsene Wenger's side beat Everton tonight and Fulham on Saturday then they would be seven points clear of Tottenham by the time they host Manchester City on Sunday.
Spurs would have two games in hand, but Giroud feels as though Arsenal have proved they can cope with the pressure and it is now time for Andre Villas-Boas' side to do the same.
"Of course we thought it possible to beat Norwich. We never give up," Giroud is quoted as saying in The Sun. "We try to play till the end of the game. It's one of our qualities. It's so good because we can put pressure on Spurs' shoulders."
Arsenal proved last season that they could recover from a bad start to the season to still secure a top four finish and Giroud is confident that this team will do the same.
"We need to focus a game at a time," added the French striker. "We have to trust in our team. That's what we want and I trust this team."
Giroud has plenty of experience in firing a side to success, having scored an impressive 21 league goals for Montpellier last season as he helped the club win the Ligue 1 title.
Despite a relatively slow start he has found his feet in this Arsenal side and has an impressive return of 17 goals in all competitions as well as double figures for assists.