Arsenal and Tottenham striker target Alvaro Negredo has revealed that he is looking for a move to the Premier League, with the star believed to be highly sought after by the two north London clubs.
The Gunners are reportedly looking to beef up their attacking options in January, with Marouane Chamakh leaving the club on loan and Gervinho heading to play for his country in the Africa Cup of Nations.
Meanwhile, Tottenham are yet to sign any players this January who can make an immediate impact on the squad, and with Emmanuel Adebayor having a disappointing season so far, the club are believed to have been considering making a bid for the £16 million-rated Negredo.
And the 27 year old says he would equally love the opportunity to ply his trade in the Premier League, after scoring eight goals in 16 appearances for the club.
"The Premier League is a great competition, I really like it and I think my style of football would be well-suited to it," he said, according to Metro.
"There comes a time when a cycle comes to an end and I don't know whether my time will be sooner or later. I haven't thought about it a lot but I wouldn't mind playing abroad."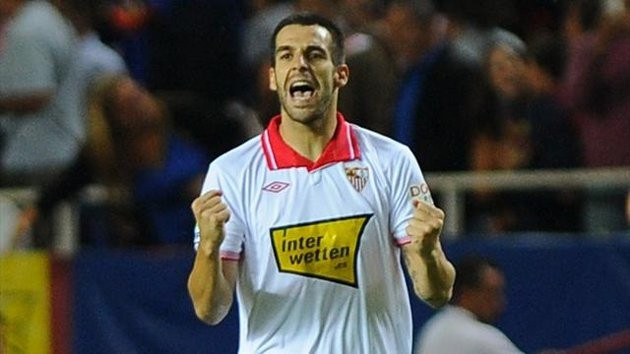 Negredo also said that he's been speaking to Spanish teammates who are living in England and likes the idea of making a fresh start and proving he can cut it in another of the world's top leagues.
"I've spoken to the guys playing in England, mainly when we were together at Euro 2012 because we had a lot of free time," he said. "I spoke to Mata and Torres and I know they really enjoy it.
"They have a different way of experiencing football over there compared with Spain. The players say it is easier to go out and about there. Here, it is quite difficult to leave the house but they say there is not as much scrutiny in England, and I like that."
Tottenham and Arsenal have already tussled once in this transfer window, over the signing of Lewis Holtby; and Spurs got the edge over their rivals in the end. And as the Gunners are boosted by speculation that Theo Walcott is ready to sign a new deal with the club, they may move to show their ambition to beat Spurs on the table for the 18th year in a row with a serious bid for Negredo.