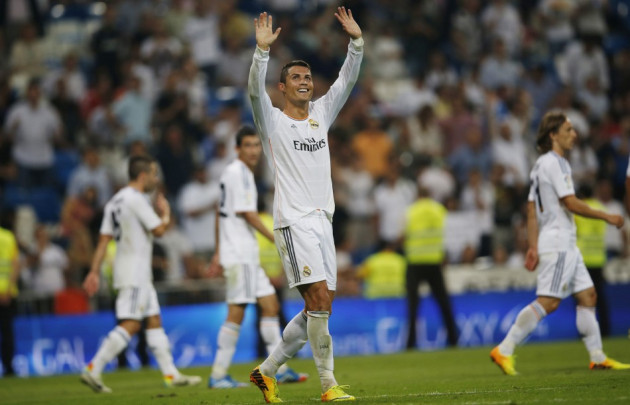 Arsene Wenger insists he wasn't distraught over losing Cristiano Ronaldo to Manchester United with the Arsenal manager admitting that his rivals were able to snare what became one of the world's biggest stars.
Ronaldo made the move from Sporting Lisbon to United in 2003 and went on to break the record for the most expensive transfer deal in history when he left Old Trafford for Real Madrid in 2009.
He has since continued to get better and has become one of the world's top players and Wenger has revealed that he was so close to coming to Arsenal before the move to United that he had his own shirt.
The Mirror reports Wenger saying: "He was very close to coming here. He has a number nine shirt with Ronaldo on the back from Arsenal Football Club.
"What happened was that Carlos Queiroz went to Manchester United and they snapped him away from us because he knew him from Sporting.
"That's what life is about. You give your best but sometimes you might find that people are stronger than you. That can happen as well."
Ronaldo's move to Madrid signalled somewhat of a shift in footballing powers back over to Spain, with the club coming painstakingly close to Champions League glory over the last three years.
They hold high hopes for their chances this season and the purchase of Gareth Bale - the Premier League's standout player in the 2012-13 campaign - will no doubt put them in even higher esteem in the European competition.
But Wenger believes that Bale, who starred during his time at Tottenham and took the north London side to challenge Arsenal for their own Champions League place, has a long way to go before he can be compared to the likes of Ronaldo or Barcelona's Leo Messi.
He explained: "He (Ronaldo) is a complete athlete with total efficiency and Messi is an artist who does things nobody else can do.
"Bale still has a way to go if you compare what Ronaldo has done and what Bale has done. Bale has still a way to make it but the vision of having the two together is very exciting."