Arsenal midfielder Denilson has admitted that he will return to the Emirates at the end of the season, with the 24 year old's loan spell at Sao Paulo coming to an end.
Denilson has established himself as a regular in the Brazilian outfit, and after receiving limited game time with the Gunners before his move last summer, he insisted that his time in north London was finished.
"This has been the worst season of my life and I am so upset, so frustrated," he said as the move took place.
"I am a winner and I came here to win trophies but I've been here for five years and won nothing. A footballer's career is over very quickly so it is time for me to move on."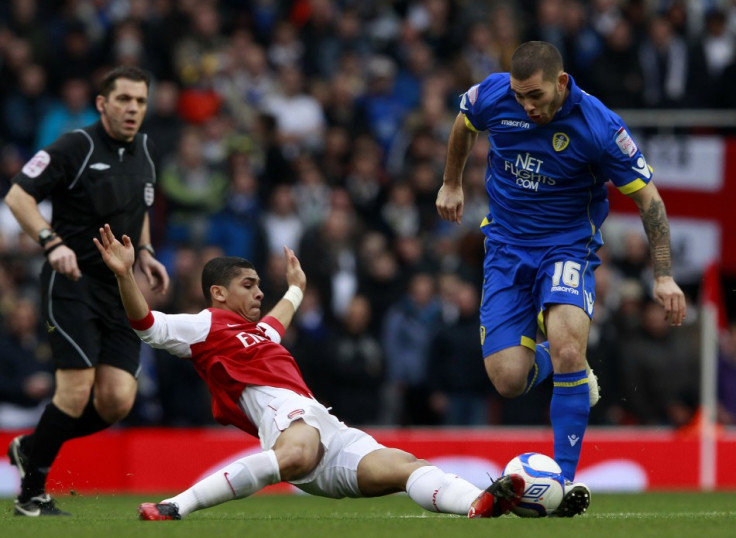 Sao Paolo revealed recently that a permanent move to the club from Arsenal could be on the cards, with vice-president Joao Paulo de Jesus Lopes telling ESPN: "Our conversation was that we have every interest in continuing as we are.
"We want to renew at the end of the contract and he has said he wants too.
"He [Denilson] will speak with his representatives who will contact the English club. There is no rush because he is here until the middle of the year."
But now Denilson says he is of the understanding that he will make a return to Arsenal, and insists he isn't unhappy about coming back to one of England's top clubs.
"I will remain at Sao Paulo until June 30th and then I will return [Arsenal]," he told Sky Sports. "I helped [Sao Paulo] this year with some good assists, established myself in the team and had some good games for them.
"I played regularly and I did not get sent off. I have been saying all along that I am still adapting to Brazilian football and the statistics show that was not an excuse.
"I wish I could stay for six more months but that is Arsenal's decision as I am under contract with them.
"I will not be unhappy in London as I will be returning to one of the biggest clubs in the world."
The comments would present something of a u-turn for Denilson, who had claimed at one stage that he would never return to Arsenal.
But Arsene Wenger could have plans to use the 24 year old more in the future, particularly after he has put in some stellar performances for Sao Paolo, alongside the likes of Lucas and Willian.