Arsenal have received an offer for Marouane Chamakh, with Arsene Wenger confirming that the striker is the subject of a great deal of interest from Serie A side Fiorentina.
Chamakh struggled to find game time for the Gunners last season as Robin van Persie took the spotlight in the striking position, and after Wenger signed Olivier Giroud and Lukas Podolski so far this summer, the Morocco international looks set to continue to be left behind in the race for a starting spot.
Over the course of last season, Chamakh admitted to being frustrated with his position, but continually insisted that he was committed to Arsenal.
Now though, Wenger has revealed that an offer is on the table, but the Frenchman wouldn't let up on any more details at this stage.
"Fiorentina requested information on his availability and made an offer," he said, as reported in the Independent.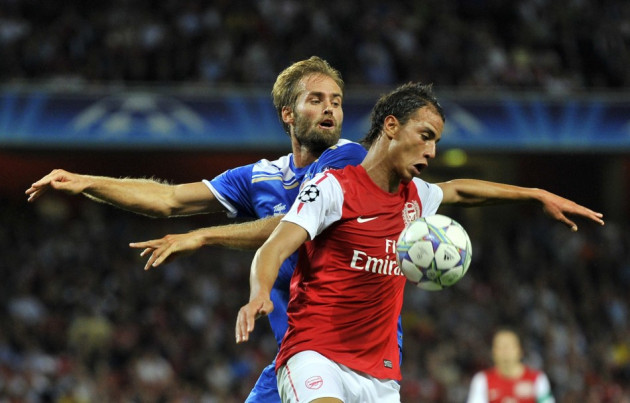 For Chamakh, the chance to play more first team football may well be appealing, despite his former insistence that he would stay with Arsenal for next season and beyond.
After the 28 year old was caught on camera smoking a shisha pipe in April, Wenger admitted he wasn't sure if Chamakh was focused enough to continue at Arsenal in the future.
"It's [smoking shisha] not the best thing to do," he said at the time.
"Will he stay at club next season? It's too early to say. We want him to focus completely - without smoking."
But should Chamakh be sold by the Gunners, it would appear that they would be seeking a high fee for the striker, despite his lack of presence up front for the club so far.
Fiorentina finished 13th in the Serie A last season, and the club are looking to build on their striking power to shoot up into the top half of the table once more.
While Chamakh has struggled at Arsenal since his move to the club in the summer of 2010, at Bordeaux he starred, and the Italian outfit clearly believe they can tap into his skills once more.