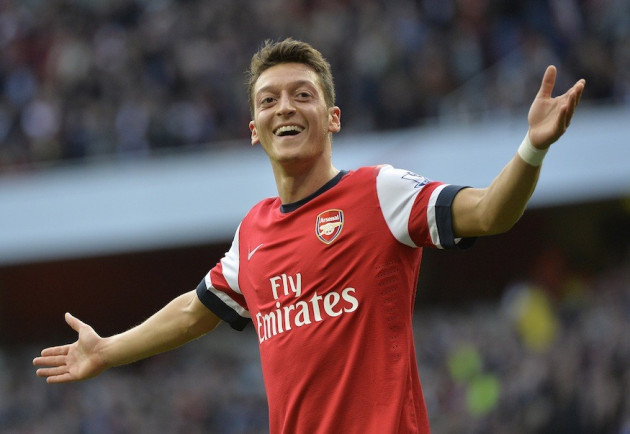 Real Madrid manager Carlo Ancelotti has hinted that Mesut Ozil lacked the fighting spirit to stay at the club after he sealed a surprise move to Arsenal on deadline day.
The Gunners have treated Ozil as a godsend since his last-minute move to the Emirates, but he appeared to put in an out-of-character performance against Manchester United last weekend, failing to produce the match-winning talents he has become famous for at the Emirates.
And as players continue to express their surprise in Madrid letting Ozil go to Arsenal - Nacho Monreal is the last to say he was not expecting the transfer - Ancelotti says that the reason why the Germany international left Madrid was that he was unwilling to fight for his place in the starting line-up.
"Özil wasn't comfortable. I knew he'd been speaking with another club because he wanted to leave," Ancelotti said, according to the Daily Mail. "Mesut understood that he had competition, that he wouldn't be able to play every game - and 'I'm off' was his answer."
Ancelotti went on to add that he is happier with Argentine winger Angel Di Maria taking Ozil's spot anyway, explaining: "I prefer to have Angel Di Maria for the team's balance. Di Maria is better than Özil for group dynamics."
Whether Ozil will turn out to be one of the signings of the season remains to be seen, but so far he has scored two goals and provided four assists for Arsenal and they look to be more of a serious title threat with his presence than before he arrived in north London.
One player who Ancelotti does believe will prove to be a top signing is Gareth Bale, who made the move to the Spanish capital at the end of the summer transfer window for a record fee.
"Bale can follow in Cristiano Ronaldo's footsteps," he claimed. "Many players encountered great problems in Madrid when they first joined.
"I am told the Bernabeu fans even jeered and whistled at Zinedine Zidane initially."
Bale made a slow start to the season but in his last five matches the 24 year old has scored three goals and looked to be more at home alongside Ronaldo.