Alex Song's agent has refuted speculation that the Arsenal midfielder is set to move to Inter Milan in the summer.
The Cameroon international has been in impressive form this season, registering nine assists from the heart of the Gunners' midfield. And his standout performances have led to rumours he could be tempted with a move to Italy.
The 24-year-old's contract is not set to expire until 2014 but it is understood that talks on an extension to his current deal at Arsenal are set for the end of the current campaign.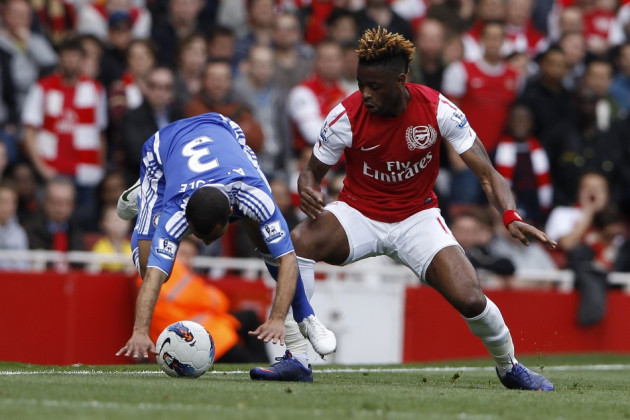 And Song's agent, Christophe Mongai, has revealed he has not spoken with Inter and remains adamant that Song will stay at Arsenal beyond the summer.
"I don't know anything about these rumours but I can assure you that I've never had contact with (Inter sporting director Marco) Branca or with the other Inter leaders," he is quoted on Sky Sports.
When asked if Song wants to play in Italy in the future, he said: "Yes, but Alex is one of the most important Arsenal players as is clear from the fact that Wenger always starts him. So I don't think the Gunners are going to sell him during the summer transfer window."
Meanwhile, Arsenal midfielder Jack Wilshere is set to snub the chance to play for Team GB at the Olympics in favour of restabilising himself in the Arsenal first-team.
Great Britain manager Stuart Pearce has asked Wilshere to be involved in the team's bid for gold this summer but the youngster has said he is prepared to forego the tournament in order to star for the Gunners next season.
Arsenal manager Arsene Wenger will be hoping to have the England international back to full fitness in August, ahead of a concerted bid for the Premier League crown next season.
The Gunners are currently third in the table, three points ahead of fourth-placed Newcastle but goalkeeper Wojciech Szczesny believes "the quality is there" for the club to challenge for honours in the coming years.
"I think the quality is there. We all know it - we have the quality to fight for trophies in Europe and this country," Szczesny told the Independent.
"It is just consistency that has been a bit of a problem for us this year.
"But the team is getting more experienced and hopefully we have got the experience to win trophies next year."