Arsenal have confirmed the transfer of left-back André Santos to Brazilian club Flamengo. The 30-year-old defender has signed a two-year contract, according to Sky Sports.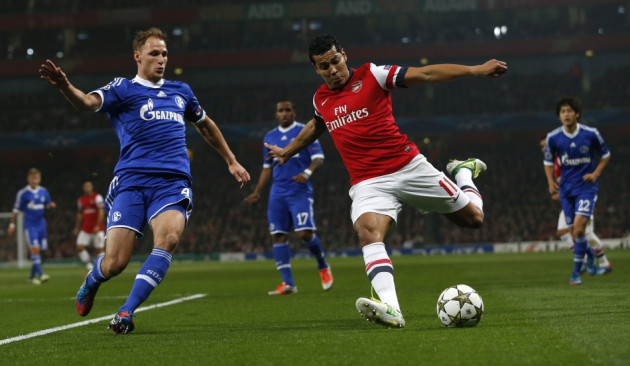 In a statement on the club's website, the Gunners said:
"Arsenal Football Club can confirm that Brazilian left back Andre Santos has joined Flamengo in a permanent deal. Everybody at Arsenal would like to thank Andre for his contribution to the Club and wish him well for his future career."
The Brazil international signed for the Gunners in 2011, from Turkish club Fenerbahce, on deadline day. Unfortunately for the player, despite a promising start to his Premier League career, his performances went downhill and involvement in controversial moments like the shirt-exchange with former Arsenal striker Robin van Persie did little to please the north London club's fans.
Santos made 15 Premier League appearances in his first season with the club, scoring twice. He made eight more the following year (12 overall) before being loaned to Brazilian club Grêmio in February. He fared better on home soil, starting eight games in the club's Copa Libertadores campaign, scoring and creating a goal.
The left-back later confirmed to Brazilian newspaper Zero Hora that he wanted to remain with Grêmio. A deal could not be worked out though, despite the Brazilians having an option to buy.
Santos' departure leaves Arsene Wenger with Spain international Nacho Monreal and England's Kieran Gibbs in the left-back role.
Alex Oxlade-Chamberlain on Pre-Season
Meanwhile, midfielder Alex Oxlade-Chamberlain believes pre-season training in Asia will reap major benefits later in the season. The 19-year-old scored against the Vietnamese national side in a 7-1 hammering.
"It's always hard coming back for pre-season, especially when you're in hot countries with really high humidity. It's something you're not used to and it can make you feel sluggish and lethargic. But I think the longer we stay out here, the fitter we'll get," he told www.arsenal.com.