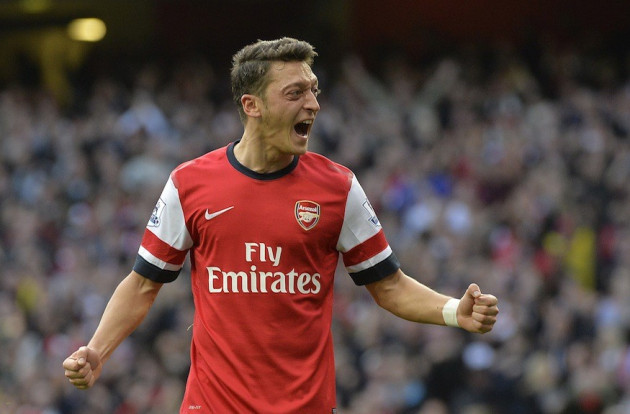 Former Real Madrid defender Fabio Cannavaro has admitted he is surprised to have seen Mesut Ozil join Arsenal but believes this will give Gareth Bale the chance to really show he's the best player in the world.
Bale's move to Madrid was likely partly financed by the sale of Ozil to the Gunners but Florentino Perez has since made claims that the side wanted to be rid of the Germany international due to his lack of professionalism.
Since joining Arsenal the German international has sparked what appears to be a new dawn for the side and as they currently sit atop the Premier League table and Cannavaro, who won two La Liga titles with Madrid, believes that the sale was surprising particularly as Bale is yet to prove himself on the big stage.
"The departure of Mesut Özil surprised me, of course," he told Marca. "He and Gonzalo Higuain are hard to find players, but the club insisted on signing Gareth Bale and they spent a lot of money on him.
"The club believes he is a player that can bring them a lot and they made that decision.
"Time will now tell if he will be a success."
Bale's move from Tottenham to Madrid was met with much fanfare as he became the most expensive player in the world. But the winger doesn't appear to have fully settled into life in the Spanish capital, with injury impeding his success and his most recent performance in the Champions League being widely panned by critics.
The Wales international is certainly under a great deal of pressure to perform especially with Madrid facing their great rivals Barcelona this weekend at the Camp Nou.