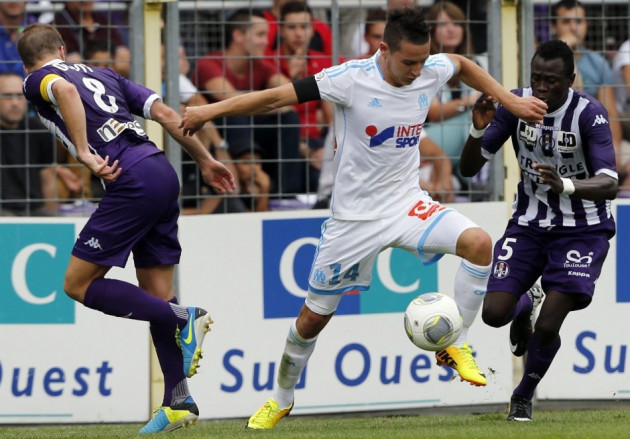 Arsene Wenger has revealed that the Gunners were interested in signing Florian Thauvin before the youngster made the move to Marseille.
Arsenal will host the French giants in their fifth Champions League game at the Emirates stadium on Tuesday where a win is likely to seal entry into the knockout stages for the north London club.
The game is of little consequence to the visitors who have failed to open their account in the group and are likely to finish last, which will allow manager Élie Baup to experiment and allow a few fringe players to make the first team.
Thauvin, who has been primarily on the sidelines for a better part of this season, is likely to make the starting line-up and the French manager is effusive in his admiration of the 20-year-old.
The midfielder has problems with his temperament, as was evident after the player refused to train with Lille before his transfer. Wenger believes that in order to fulfil his potential he has to keep a hold of himself, something which has proved difficult for the youngster in his early years.
"This transfer was a surprise for me. We were also following him, and we were interested in him before he went to Lille. He is one of the great hopes of French football. He will go higher, he's only 20 years old. His progress does not depend on his talent, but I would say it depends on his mind. The future will tell [the story]," Wenger said.
Wenger also said about their defensive maturity, which has played a major part in their transformation this season. The Gunners are currently top of their league with four points separating them and Liverpool, who are second.
"We're better, we have a lot more defensive maturity particularly. We have also been able to overcome more difficult times during matches. I think we're perhaps not playing that well because opponents are more organised against us. I think it's important to play our game even if opponents are well-organised," he told www.arsenal.com.