Fiorentina president has informed Stevan Jovetic's potential suitors that they have to shell out €30m, if they are planning to land the striker this summer.
The Montenegro international has strongly been linked with a move to either Arsenal or Juventus in this transfer window, while recent reports suggest Manchester City have revamped their interest in the 23-year-old and have now emerged favourites to snap him up.
However, Fiorentina president Andrea Della Valle has now stated that only an offer of €30m (£25.8m) would tempt the Viola into selling Jovetic and also warned Juventus that if they do not act fast, they will miss out on the player.
"Either they give us €30 million, or it's off. If they don't give it to us, we will give him to somebody else. We need to know if they have the money or not. I believe they do have it. We're not going to accept anything to offset the fee; we are not dropping below €30 million and we're not going to wait much longer," the Italian was quoted as saying.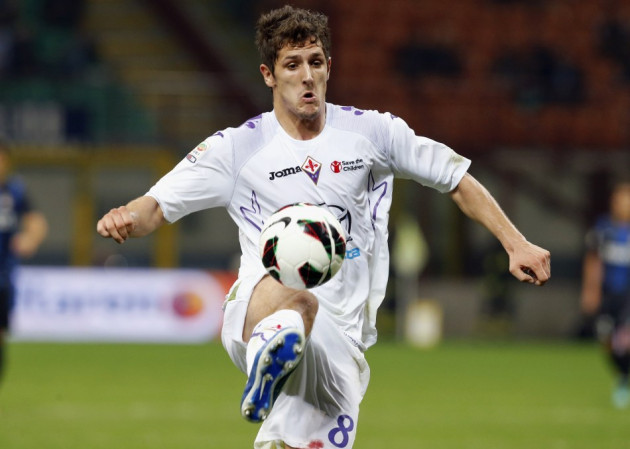 "They should understand if they have the money or not, it's not up to me to help them. We will not accept players [in exchange]. We will not drop from €30 million," Della Valle added.
Jovetic has made no secret of his desire to leave Fiorentina and join Juventus this summer.
"Juve have been after me for a year. They say they want me and that in their list I come above Zlatan Ibrahimovic, Carlos Tevez and Gonzalo Higuain. Who wouldn't be flattered by that? I am and I don't think it is a betrayal to admit that. I feel that [Juventus manager Antonio] Conte could help me to grow and we have reciprocal respect," the player had said last month.
However, that move looks unlikely now, with the Bianconeri adding strikers Tevez and Fernando Llorente to their ranks recently. The Turin outfit already have an overdose of forwards, with Mirko Vucinic, Sebastian Giovinco, Fabio Quagliarella and Alessandro Matri all fighting for a place in the line-up.
It looks like the Premier League is Jovetic's most likely destination at the moment, with Chelsea also credited with an interest.