Harry Redknapp says he won't sell Julio Cesar on the cheap in the summer with Arsenal believed to be chasing the keeper as a possible replacement for Wojciech Szczesny.
Arsene Wenger is reportedly on the lookout for a new number one, as Szczesny continues to be inconsistent for the Gunners who have gona an eighth season without a trophy.
Arsenal have been strongly connected to a move for Victor Valdes, with the Barcelona keeper moving into the final 12 months of his contract, but Cesar would represent a more genuine possibility, with the player making his intentions to leave clear after QPR were relegated at the weekend.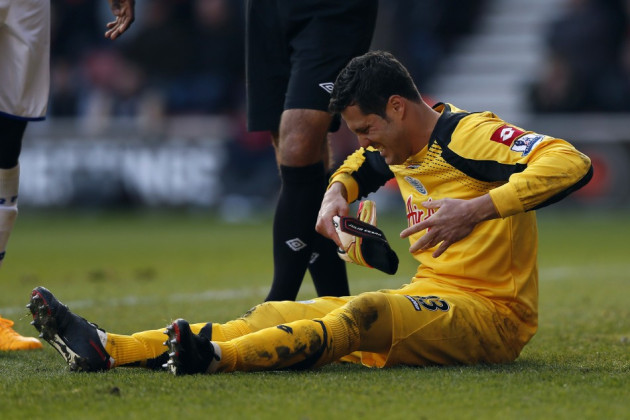 The Gunners face Cesar this weekend, and Redknapp told Sky Sports of a possible deal for the stopper: "He wants to go to Arsenal? Arsene Wenger will be here tomorrow, if he's interested, I'm sure he'll speak to me.
"He's a top, top goalkeeper. There's no doubt about that. He's a Brazil international so for him to play in the Championship next year would be difficult. I can understand that.
"But he's a good goalkeeper. It would take a good offer. How this game works is you buy players and those who don't do well, you're stuck with them but those who do well, they think they'll walk away for nothing.
"You've got to get what you feel is value for him. He's going to cost decent money if anyone wants to buy him. He's a good goalkeeper."
Cesar's agent confirmed yesterday that he would be looking for another club, saying that staying in Europe is his priority.
A goalkeeper of the 33 year old's calibre would certainly have a positive impact on the Arsenal squad, with Cesar bringing Premier League experience with him to help make an immediate impact.
And as he continues to feature for the Brazil national side, he will certainly like the idea of staying in the Premier League while his current side go down to the second division.