Schalke midfielder Lewis Holtby says he isn't concerned with transfer speculation, as the star prepares to take on Arsenal in the Champions League tonight.
The Gunners are currently second in Group B in the European tournament, with the club hoping to undo their last defeat in the competition with an important away win, that will place them within touching distance of qualification for the last 16.
Schalke, meanwhile, are one point ahead of Arsenal at present, and are hoping to maintain their place at the top of the group, and this is the only thing Holtby is concentrating on.
"I think people talk about it too much in the media," he told Sky Sports. "I am blue and white, I am with Schalke and agents are there to deal with that.
"My focus is on the squad, the team, the club and tomorrow's game.
"Other people can talk about it, but I just want three points for me and my team. Everything else I just put to the side.
"I play for Schalke, I don't play for Liverpool, Arsenal or anyone else."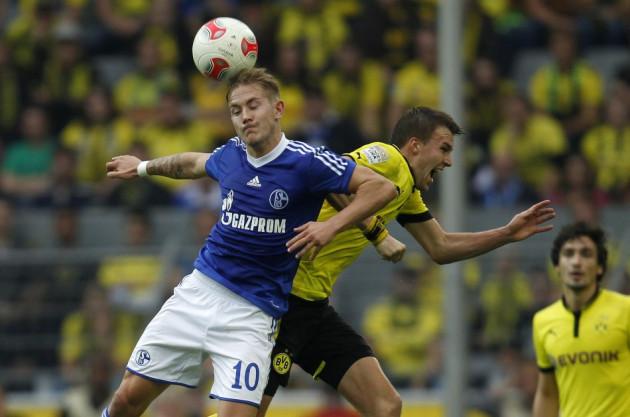 Holtby's father is originally from Liverpool, but it was Arsenal who were strongly connected to the Germany international.
Arsene Wenger will no doubt have his eye on the players against his side just as much as his own squad, with the January transfer window looking to be a possibility for the manager as he attempts to recover from his worst start since taking over Arsenal 16 years ago.
Holtby would complement Arsenal's German players Lukas Podolski and Per Mertesacker, with Wenger having delved into the country for transfers on more than once occasion recently.
Youngsters Serge Gnarby and Thomas Eisfeld are also touted for big things with the Gunners, and as the club play German opposition in the Chmampions League, chief scout Steve Rowley will be keeping a close eye on players such as Holtby.
With his current deal running out in less than 12 months, his price will be much more affordable as he considers his future beyond next season.