Arsenal Transfer News: Franck Ribery Linked With Emirates Move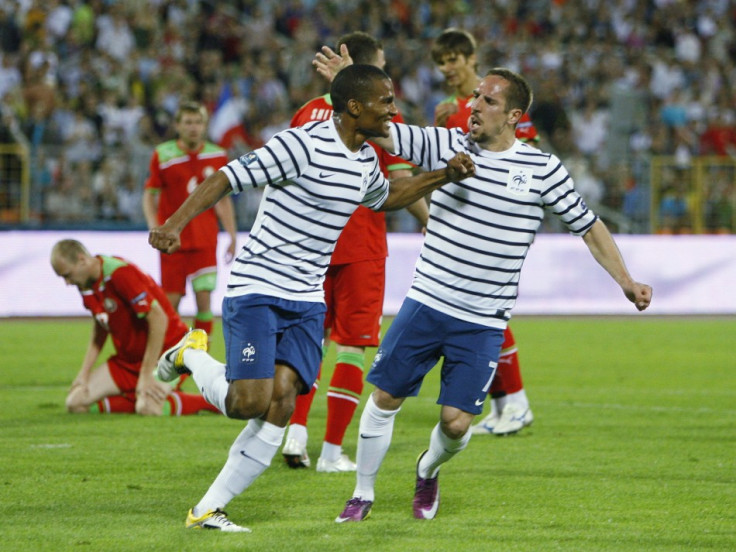 Arsenal have told Barcelona they have until the end of next week to sign Cesc Fabregas. Arsene Wenger is not prepared to consider a deal for his 24-year-old captain unless he has enough time to reinvest the fee in a replacement before the transfer window closes at the end of August.
Barcelona coach Pepe Guardiola said the club was prepared to "fight to the end" to bring their former player back to the Nou Camp. But he revealed that Fabregas was not the club's main priority, with Udinese winger Alexis Sanchez the current focus.
"This year Arsenal have agreed to negotiate and we are working on [it]. Barcelona have made an offer [of "23m], Arsenal another [between £35-40m], and we have time until 31 August and we'll try to reach an agreement. There is a sum of money in the strong box set aside for this signing but if it doesn't work out it will be kept in the box for something else. We will fight to the end to try to get Cesc because we believe he will improve the team and the squad."
Barcelona midfielder Xavi has stoked the on-going animosity between the two clubs, calling Arsene Wenger's criticism of him "absurd".
Wenger said last week Xavi had been "very disrespectful" for claiming Fabregas was suffering as he awaited the outcome of Barcelona's protracted pursuit.
"It seems absurd to me," the Spain international told reporters outside Barca's training ground on Wednesday.
"I was only acting in the interest of Cesc and of Barca. But that's that and I really don't want to get into a war of words with Wenger. I didn't want to offend anyone.
"I don't really know the situation but it seems they are more disposed to sell this year than last year," he added. "Maybe we can be a bit more optimistic [this year] but it depends on reaching an agreement with Arsenal."
Meanwhile, reports in Germany suggest Arsenal are in "advanced talks" with Bayern Munich's £22m-rated winger Franck Ribery.
The Bundesliga club are keen to offload the France international after an inconsistent year during which Ribery was dogged by injury.
© Copyright IBTimes 2023. All rights reserved.