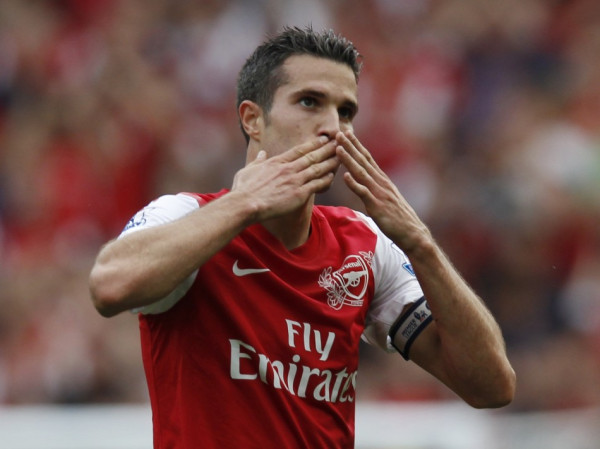 Arsenal manager Arsene Wenger has admitted he will consider bringing in new players in January should his side's current slump continue.
Despite a 2-1 win against Sunderland on Sunday, Wenger's side find themselves languishing in tenth place, after collecting just 10 points from their opening eight games.
Asked if he intends to spend more money in January Wenger said: "At the moment I would say no, but it depends first of all who is on the market and it depends secondly on how well we do between now and December.
"If we have good results the players and the players have developed well, then numbers-wise we have a big squad."
Wenger's summer transfer strategy has been roundly criticised following their poor start to the season. Mikel Arteta, Per Mertesacker and Yossi Benayoun all arrived on transfer deadline day but Wenger attracted criticism for the manner in which Samir Nasri and Cesc Fabregas were allowed to leave without identifying their replacements.
"Many times people judge your buys quickly but I'm quite happy with the buys we made," Wenger said.
"I'm not happy with our results, but that's completely different. I've heard [Alex] Song is a bad buy, [Thierry] Henry was a bad buy.
"Andre Santos was not ready physically when he came but I think he's a very good player. Arteta is a very good player. Mertesacker is getting stronger. They basically all arrived one month ago. What is at stake is to rebuild the team."
Reports in this weekend's papers saw renewed speculation surrounding the future of Arsenal captain Robin van Persie.
Van Persie, who scored both goals in Arsenal's home victory over Sunderland, used the matchday programme to reiterate his commitment to the club but failed to directly address the issue of his current contract.
"I want to put the record straight, I am committed, and I will show that on the pitch," said van Persie. "This is my eighth year. If you can say of one player that he's committed, it's me."
However, Wenger was forced to admit that his captain could leave the club if he refuses to extend the current deal which expires in 2013.
"Unfortunately the ideal situation does not exist often," said Wenger.
"The ideal situation is that he [Van Persie] extends his length of contract but, if he does not, we have to respect that. What is important is that he plays like he plays."