Arsenal are moving closer to finally agreeing a deal with Theo Walcott, reports in today's papers claim, with the England international set to agree to a new contract worth £20 million, including a £1 million up-front fee.
Walcott's situation with the Gunners has been dragging on for months now, and though Arsene Wenger has claimed the winger wants to stay at the club, the talks seem to be moving into dangerous territory as deadline day is only 14 days away.
Walcott has reportedly demanded higher wages to stay at Arsenal, and the north London club eventually caved on their current cap and offered him the deal he desired. And according to the Telegraph, that new contract will be worth around £20 million, with Walcott set to earn around £100,000 per week with incentives and bonuses.
Last week Wenger vehemently insisted that Walcott is committed to the club, and money wasn't the only factor in his decision over his future.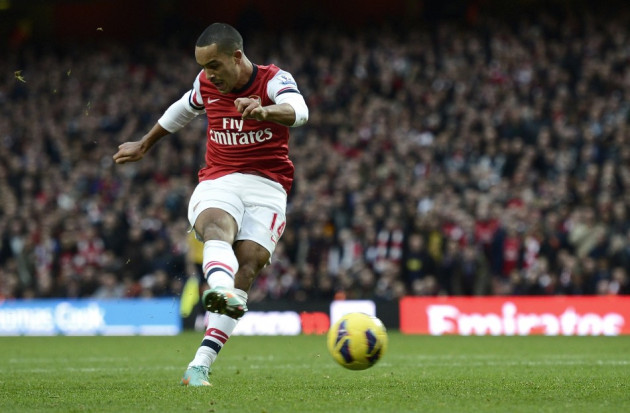 He said: "I don't think it [the speculation] is affecting him. When he played against Newcastle, and scored three goals, he was completely committed. Everybody reacts in a different way.
"Sometimes people have personal problems, they cannot play football. Sometimes they play even better in the game because it is a moment to forget their personal problems. I always thought Theo would react well. It is in a player's interest to play [well] anyway. I expected him to behave properly.
"We are on a good road. In this situation as long as nothing is signed, you are cautious, but I am optimistic we will get to a happy conclusion," he said. "I was optimistic last week, but I am a bit more optimistic this week. Discussions progress smoothly, but slowly."
With that in mind, a deal will be likely this week if Walcott is to stay at the club; otherwise, he will be coming relatively close to being able to leave for free to whichever club he chooses.