Former Gunner Warns Arsenal of Consequences of Striker Exit
Patrick Vieira feels Arsenal will lose more star players if van Persie leaves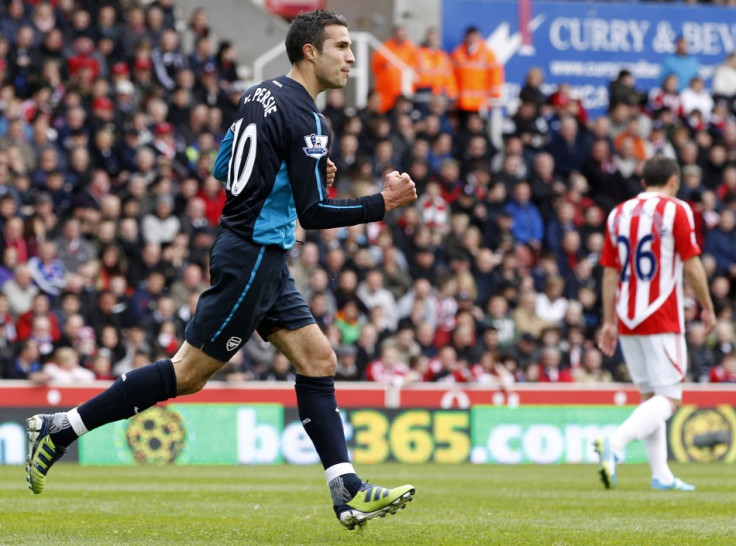 Former French defensive midfielder Patrick Vieira has warned Arsenal of the consequences of losing captain and leading goal scorer Robin van Persie in the summer. He also said that if the Dutchman did indeed leave, it would the club's fault since they should have extended the contract a long time ago.
"It is one of the things they should have closed a long time ago. It is difficult to understand," The Sun quoted Vieira as saying.
The 35 year old former Arsenal midfielder, who is now in charge of football development at Manchester City, is afraid that if van Persie leaves then Gunners manager Arsene Wenger may risk losing even more star players in the future. The striker has 37 goals in 48 appearances for Arsenal, in all competitions, this season.
According to Vieira, the Gunners, who lost Cesc Fabregas and Samir Nasri to Barcelona and Manchester City respectively last summer, could face an uphill battle to convince Theo Walcott and Jack Wilshere to stay on, if they do not persuade the 28 year old van Persie to stay.
"It's really difficult to find players of the quality of Robin van Persie with one year left all around the world," he said, according to the Daily Mail.
"I think losing Samir Nasri and Cesc Fabregas last year was a big shock for Arsenal. For the fans, for the people who love Arsenal. I think if they lose Robin van Persie this year it will be a drama," the Independent quoted Vieira as saying.
"When Samir and Cesc you can say 'OK, those two are gone but behind you know that there is Wilshere and Van Persie still at the club'. But if Robin leaves that means next year it may be Theo Walcott, next year's going to be Wilshere, it's going to be difficult for Arsenal to keep the top players," the Mirror quoted Vieira as saying.
Vieira was the last Arsenal captain to lift a trophy (- the FA Cup in 2005 - added that van Persie would only stay if the club could convince him they would definitely win silverware next season.
"Robin wants to win trophies - and Arsenal have to prove he can do it with them," he said, according to a report on Goal.com.
"On the other side if they keep Robin they're going to send a positive message to all the clubs and to all the people around and I think it's really important to keep him," the Daily Mail reported the Frenchman as saying.
© Copyright IBTimes 2023. All rights reserved.