Former Arsenal manager Terry Neill has revealed that the Gunners have passed on a brilliant defensive midfielder in Victor Wanyama, in spite of him repeatedly telling the management to sign the Kenyan when he was a virtual nobody. The former Celtic midfielder signed for Southampton this season for a fee of £12m after completing a few influential years in Scotland.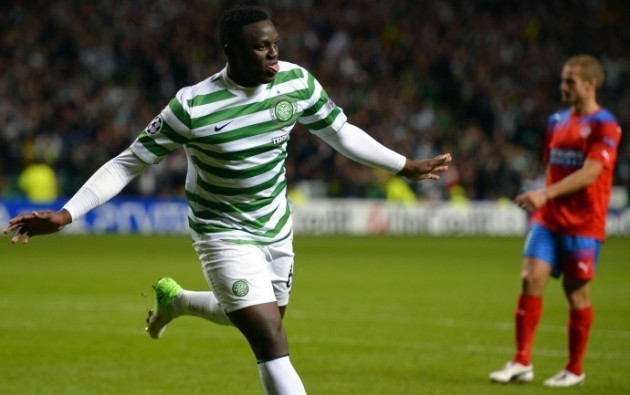 "And I did tell the Arsenal people four of five years ago about Victor Wanyama. They said 'thanks Terry, but no thanks'. He would have cost two goalposts and a bag of balls but now he's gone to Southampton for £12m, and he's a superb defensive midfield player. So they need the spine of a team," Terry told talkSPORT.
Neill believes that Arsenal's inability to spend in the market early shall cost them a lot of money as all clubs will be ramping up their valuations as the end of the transfer window draws nearer. The Gunners have bought only one player thus far this season, Yaya Sanogo, a U20 France international from Auxerre. Arsenal were linked with move for Gonzalo Higuain and Luis Suarez but failed to land any of their high profile targets thus far.
Wenger's inability to strengthen his squad has seen his side fall to a humiliating 3-1 loss to Aston Villa at home, which has raised the ire of Arsenal fans across the globe. The north London club will now travel to Turkey to play Fenerbahce in the first leg of their Champions League qualifier on Wednesday, a result which shall determine their season.
"We are short of players, but because they've not signed anyone at the start of the window, the prices will be hyped up for panic buys at the end of it. It's not an impossible situation [for Wenger] but when you're at the sharp end you have to do things to placate the supporters," Neill explained.
"If it had cost an extra couple of million to get players in at the start of the transfer window that would have saved them millions at the end of it because now clubs know they are desperate so they hype up the prices and that doesn't make economic sense. They need the spine of a team. The goalkeeper Cesar would be the first name you put on your team-sheet. That was one of the reasons I worked so hard to get Pat Jennings from Tottenham, because top goalkeepers scare teams," he concluded.