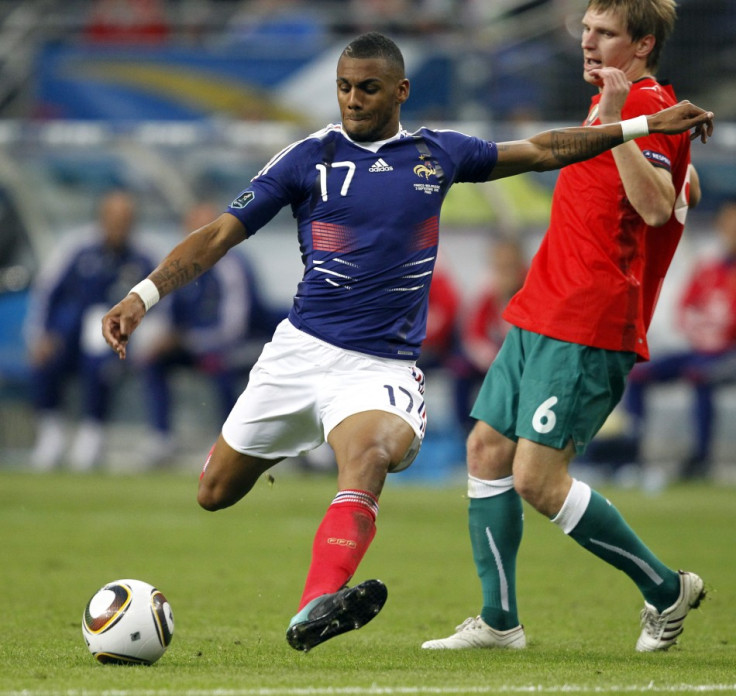 French international midfielder Yann M'Vila has repeated he would be interested in a move to the Premier League in the summer and particularly to Arsenal. M'Vila is presently on national duty with his country, at the 2012 European Championships but is expected to announce a move from his club - Ligue 1 side Rennes - before the start of the next domestic season. The 21 year old has often spoken about making north London his next port of call.
"I have heard Arsenal are interested in me. I like Arsenal and I like the Premier League. I don't know what is happening with the clubs, but yes, I would be interested in the Premier League and Arsenal," ESPN quoted the midfielder as saying.
M'Vila missed France's opener against England through an ankle injury but did feature in the game against Ukraine as a substitute. The player has now revealed he was fit enough to start the game against the co-hosts.
"Philippe Lambert, France's physical trainer, told me to warm up my ankle and train right away. That's what I did. Running I felt no pain. I was fine physically," Goal.com quoted M'Vila as saying.
Meanwhile, another French target for Arsenal - Montpellier striker Olivier Giroud - has remained coy about a potential move to Arsene Wenger's side and insisted the European Championships was not the time to discuss his future. The Gunners have been strongly linked with the 25 year old (who also featured as a substitute against Ukraine) but the player has distanced himself from the speculation.
"It's nice that people talk about me but I can't talk about my future right now," Sky Sports quoted Giroud as saying.
In other Arsenal and France news, former Gunner Gael Clichy believes he has improved as a player since joining Manchester City. The French wing-back moved to the Etihad Stadium last summer after an eight-year stint at the Emirates and, earlier, Highbury. Since then, he has helped City win their first league title in 44 years and the 26 year old feels his move could not have worked out any better.
"It's funny, but I am a vastly different player this year since I moved to City. In my head, it is a turning point in my career. I wanted to see where it could take me. I do not regret it for a moment, as I have gained in self-confidence," Clichy said to Sky Sports, adding, "It has been 10 years that I have played in the Premier League, which is not bad. I am champion of England and that is important in the life of a player. One feels stronger."
Clichy saw off competition from Serbian left back Aleksandr Kolarov to make 28 league starts for City last season.