Rennes general manager Pierre Dreossi has dropped a massive hint that he expects Arsenal to sign Yann M'Vila this summer, by stating that the French midfielder could be Arsene Wenger's replacement for Alex Song, who joined Barcelona.
Dreossi claims that there are three clubs currently interested in the M'Vila - understood to be Arsenal, Tottenham Hotspur and Russian outfit Zenit St Petersburg - but also insisted a deal is yet to be agreed with any of those sides.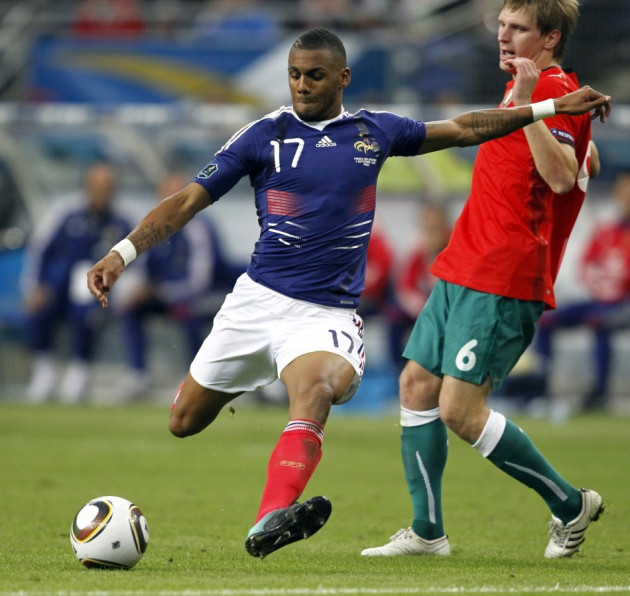 "For the moment, there are three offers. There is no agreement. We enter negotiations this week and hope to find a solution. I think that it will be done by the end of this week or the beginning of next. It's a complicated project with clubs who are not even internally agreed [Tottenham], and clubs that Yann does not want to go to [Zenit]. There is even a percentage chance that Yann could stay at Rennes this year," Goal.com quoted Dreossi as saying.
Song left Arsenal to join Barcelona in £15m deal, penning a five-year contract at Camp Nou last weekend. Gunners boss Arsene Wenger revealed that a midfielder will be signed in the next few days, to replace the Cameroon international, and Dreossi is confident of M'Vila chances.
"Arsenal? Maybe, you'll have to call Arsene. But when Song leaves, we must say that Arsenal will reinforce that post. Same thing for a club that sells to Arsenal. We maintain our price tag of around €20m [£15.7m]," the Rennes chief pointed out.
M'Vila has already stated that he favours a move to the Premier League, ruling out Zenit from the race and according to BBC Sports' David Ornstein, the 22-year-old does not want to go to a club who are not in the Champion's League, which also affects Tottenham's chances, leaving Arsenal the favourites for the player's signature if they make an official offer.
The Gunners have been linked to M'Vila for a long time and had a big-money bid knocked back by Rennes last year. Spurs boss Andre-Villas Boas had previously ruled out a move for the holding midfielder, but the club sent a scout to watch Rennes' game against Bordeaux last weekend.
Meanwhile, M'Vila revealed that he is prepared to remain at the Ligue 1 side for another season if a move away from the club falls through. The France international said he is unsure of his club future but is adamant that he will be focused on Rennes as long as he is their player.
"For now, I'm here and I'm not complaining. In France we have until September 4th until the transfer window closes. If I have to stay with Rennes for another year, I'll stay - if I go, that is life - but whilst I am here, I am 100 per cent focused," the Metro quoted M'Vila as saying.