Prospective Arsenal Summer Signing Reveals Reason behind Emirates Move
Auxerre striker Yaya Sanogo has revealed it was a meeting with Arsene Wenger that convinced him to join Arsenal.
The France U21 international's contract expires this month and he has rejected the Ligue 2 outfit's new deal. The 20-year-old will now join the Gunners as a free agent, when the transfer window opens in July.
Sanogo scored nine goals in 11 appearances for Auxerre during the second half of last season but was out of action for nearly 18 months prior to that, with a long-term knee injury. The forward said he had reservations about moving to England under the circumstances but Wenger's visit helped him make the decision.
"One day, we met in Paris at a hotel. I was very impressed. Monsieur Wenger had come to see me directly in Paris. He told me that I would have my chance and reassured me about my injury. He said he had followed me for many seasons. It was this trip that was decisive in my decision. I opted for Arsenal," Sanogo revealed.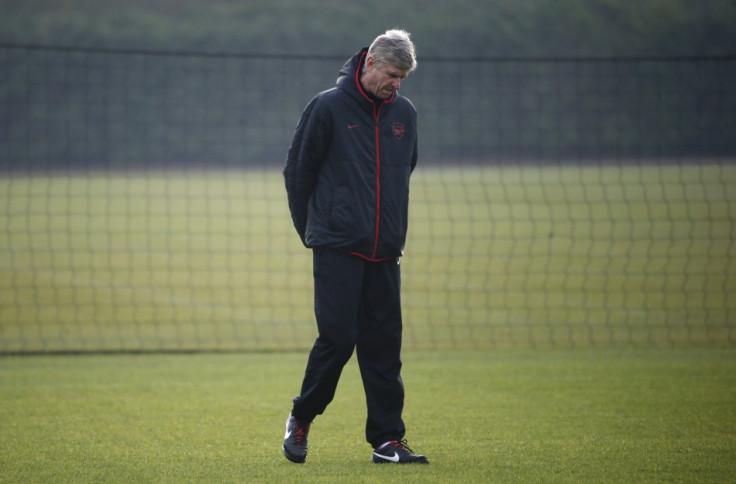 "I was told it was a very good club for me [by Abou Diaby, Francis Coquelin and Bacary Sagna]. Many of the guys said I was too young. But I left them to speak. I am 20, I had not played for a year and a half, I had scored some goals and Arsenal had contacted me. Could I really say no? I don't believe so. It will be a magnificent adventure," the youngster added.
Sanogo does not have any experience of English football, except for a visit to Wembley as a child. However, the Frenchman insists he is ready for the physical challenges of the Premier League.
"When I was small, I went to see Chelsea-Manchester [United] in a Community Shield match. But that's all. I don't know the city. The defenders are fierce but I'm not going with any apprehension. The more time passes and the less I worry [about my knee]. I am just impatient to start in one of the best leagues in the world. It's a dream for me to realise," the striker stressed.
© Copyright IBTimes 2023. All rights reserved.