Arsenal chairman Peter Hill-Wood has sent a clear warning to Manchester United and City over purchasing Robin van Persie, with the club insisting that he won't leave for a price less than is satisfying.
Van Persie is currently fielding serious interest from United and City, with Juventus also believed to have made a bid for the star.
United confirmed that the bid had taken place, with Sir Alex Ferguson revealing that the club are interested in bringing van Persie on board, as he looks to create a striking force that challenges City's goal difference next season.
"Obviously Arsenal have given out the fact that we've made a bid for him," Ferguson told the United website. "We try to keep business as close as possible to us until the moment we conclude a deal. There are other clubs interested in the player. We've shown an interest and that's where we are at the moment."
And now, as United look toward the possibility of making a another bid to trump their rivals and shore up the Dutchman, Hill-Wood says that if the price isn't right, they could keep the hitman for another season.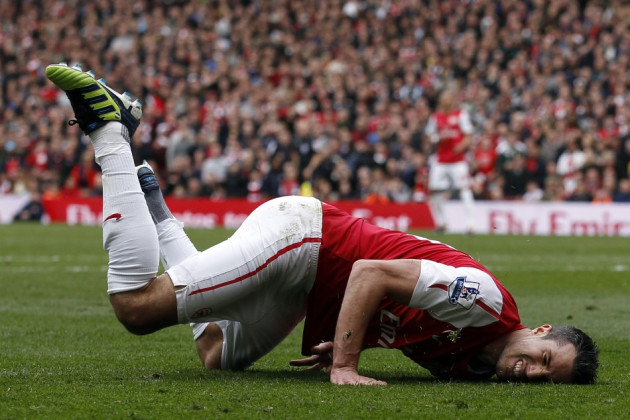 "He is a world class player and we do not want to give him away," he told Sky Sports. "If he is determined to leave then that is up to him, but giving him away is not on our agenda.
"To be honest I do not understand him at all. I understood Cesc Fabregas wanting to go home to Barcelona last summer. I had sympathy with that.
"But I thought Robin was happy at Arsenal. Especially after the season that he had with us."
Arsenal had a long-standing transfer struggle with Cesc Fabregas, who had a long term contract with the club, but was desperate to return to his native home in Spain and re-join youth side Barcelona.
For van Persie, the story is very different, and while during the season he continually hinted that he wanted to stay the Emirates, in June he released a shock statement on his personal website criticising Arsenal's direction.
While the club have always been about creating a team without racking up a massive debt in the process, the Gunners' trophyless run, which has now lasted seven seasons, makes their policies a tough argument for Arsene Wenger to make.