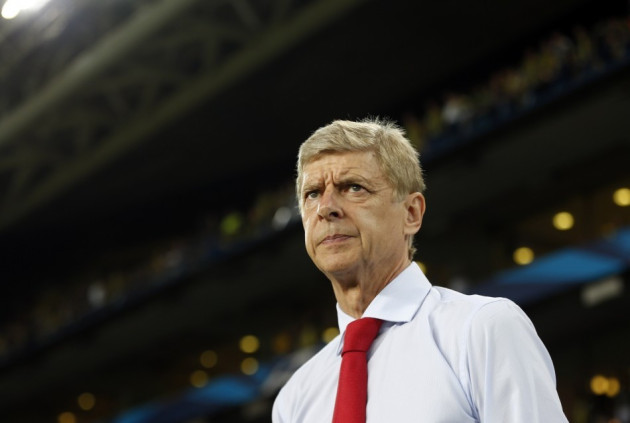 Arsenal have joined Tottenham in the race to sign promising FC Basel defender Fabian Schar, according to talkSPORT.
The 21-year-old is regarded to be among the most promising young defenders in Europe and impressed in his performance against Chelsea in their Champions League win at Stamford Bridge. The youngster is also being chased by Juventus and Inter Milan but Arsenal are believed to be favourites to land the player and are likely to make a bid in January.
Arsenal are currently lacking a fourth choice defender with Bacary Sagna being called upon to deputize in case of an injury. Thomas Vermaelen's return will put some pressure off the Frenchman but the Gunners need another player to properly challenge for the title. The team is plagued with injuries to key players, with the likes of Santi Cazorla, Alex Oxlade-Chamberlain, Theo Walcott, Lukas Podolski all unavailable for selection.
The Gunners have Mathieu Flamini who can play as full back but Schar's arrival will give them some much needed backup and also secure their defensive position for the future. The defender already has three caps for Switzerland and has already scored three goals in as many appearances.
Meanwhile, Sagna has revealed that his goal against Stoke City was his gift to the team who have supported him when he was injured. The defender scored a header from a Mesut Ozil delivery to take a 3-1 lead over the Potters and secure Arsenal's winning run in the Premier League.
"I'm trying to be more decisive. Today I tried my luck and it went in. I have to try and be more decisive for my team. It's like a gift for the team. When I was injured, they helped me a lot and as long as I can help them, it's good for me. It was a very hard game, very physical. We knew it was going to be played until the end of the game and the game was only decided in the second half," Sagna told www.arsenal.com.
"I think we just have the right behaviour on the pitch. We just give 100 per cent and no matter what happens we keep going and looking forward. It's not easy and it's not going to be easy until the end of the season. But at least we're here to fight and today we showed some character again. We'll have to show it more and more," he added.