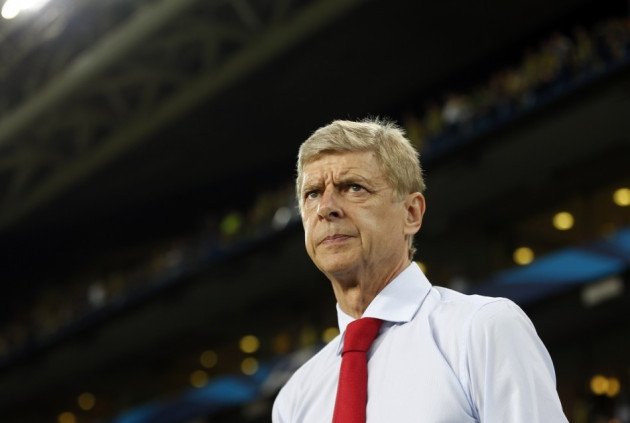 Arsenal are planning to move back in for AC Milan striker Stephan El Shaarawy in January, according to Goal.com, as Arsene Wenger looks to bolster his side's attack.
The Frenchman has been castigated for failing to address Arsenal's options up front, with Olivier Giroud currently the only striker in the club capable of leading the line for the Gunners. Wenger had blocked a last minute move for Nicklas Bendtner last summer to Crystal Palace and the Dane is currently the back-up option for the Gunners should Giroud fail to continue.
However, with Theo Walcott and Lukas Podolski set to return in the near future, Wenger's problems may alleviate but Arsenal are looking at better options in the market. The Gunners are unlikely to move back in for Luis Suarez, who they had earnestly pursued last summer and had a bid worth £40m plus £1 rejected by Liverpool. The Frenchman is looking for a striker who will give the Gunners a different option to Giroud and Sharaawy's pace and trickery will give Arsenal a different outlet.
AC Milan are likely to sell if they crash out of the Champions League in the group stages and Wenger is a keeping a keen eye on the situation and will swoop for the forward if the opportunity presents itself. Liverpool are reported to be interested in the player but the Gunners are expected to be favourites given the influence of Wenger and Arsenal's presence among the title challengers. The Gunners had tried to sign the player last summer but the 20-year-old had decided to stay in Milan and is currently out due to injury.
"I am staying at Milan. My choice is clear and whatever offer arrives I want to stay. I don't want to comment on the decision by Allegri to drop me, but I am going to have to accept it. I will adapt to the formation, even as a second striker. Now there is a lot of competition but there will be room for everyone," Sharaawy said.