Arsenal will compete with Chelsea for Blackburn midfielder Steven Nzonzi, according to numerous reports, with the midfielder putting Premier League clubs on high alert after he claimed he wanted to leave in search of greener pastures.
Steve Kean confirmed that Nzonzi wanted to leave Blackburn, with the 23 year old being left at the training ground while the side prepare for their pre-season friendlies.
"Steven has asked for a transfer," he told the Lancashire Telegraph. "I want players who want to be here. That's the reason why Steven was left at the training ground when we went away.
"I've had a couple of meetings with his dad, who is his agent.
"He would like to play his football elsewhere, so we'll be listening to offers if they come.
"We'll see how it develops. At the moment we're not planning to have him in the squad."
The Daily Mail claims that Blackburn will demand at least £10 million for the Frenchman, which both Chelsea and Arsenal can afford, but whether he will prefer a club that can offer more wages and a very expensive squad, or one that can offer Arsene Wenger, remains to be seen.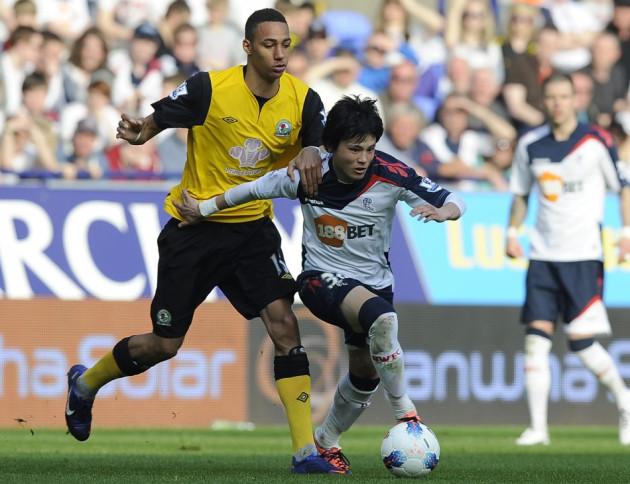 Wenger's influence over French players is still very apparent, with summer signing Olivier Giroud claiming that while he had an offer from Chelsea, the stability at Arsenal made him decide on a move to the Emirates.
"The choice was between Chelsea and Arsenal," he explained at the time of his move. "I chose Arsenal because of the club's philosophy and stability. It is something that means a lot for me.
"I've always dreamed of playing in the Premier League and Arsenal are a great club with many French players.
"There is a good generation of players here. They were not helped by injuries last season and there were a few changes, and for the stability of the group that makes a difference."
For Arsenal, building a squad that is capable of coping without Robin van Persie is now of the upmost importance. And with Theo Walcott believed to be considering an exit from the north London club, an attacking line-up will need to be sought by Arsene Wenger before the beginning of next season, to stop a repetition of last year where the Gunners had their worst start to a campaign in over 50 years as they recovered from losing big name players.