Reports are claiming that four Premier League teams are chasing Theo Walcott, with Liverpool, the Manchester clubs and Chelsea all coming in for the £15 million rated Arsenal star.
Walcott has so far stalled on signing a new deal with the Gunners, and clubs from both England and abroad have come into the fray for the man who is now in the final six months of his current contract with the north London club.
Arsenal have admitted that they are frustrated by Walcott's refusal to sign a deal, but with interest coming from numerous clubs, the winger will no doubt be tempted by the possibility of winning trophies elsewhere, and being offered wages that are higher than his current club's cap.
The Sun are reporting that Chelsea are current favourites to sign the England international, while Manchester United and City are monitoring the situation. Liverpool have also constantly been linked with Walcott, and should they free up their wage bill they may be able to offer him a package that tempts him towards a club that are still a way away from challenging in Champions League football.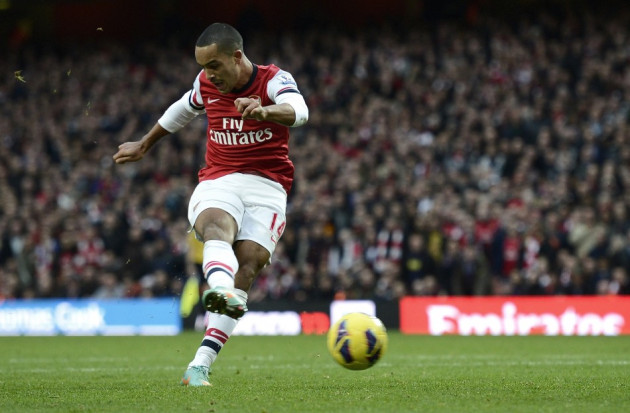 Wenger has insisted that he won't sell Walcott in January, but the Arsenal manager has often gone back on his word when making such promises. He also insisted that Samir Nasri, Cesc Fabregas weren't leaving in the 2011 summer, and insisted that the club might keep Robin van Persie if he didn't sign a new deal in the 2012 summer.
Chelsea and Liverpool could both offer Walcott a more attacking role, while for United he would no doubt be playing in more of a wing position as they look to offload Luis Nani.
For Wenger, who said that he wanted to have the Walcott situation sorted by Christmas, the situation is looking very negative at present as he seems set to lose another important player from the squad who believes that he'll find more glory, and money, elsewhere.