Arsenal have joined Serie A sides Inter Milan and AS Roma in the race to sign Manchester City defender Micah Richards. The Sunday People reports the 25-year-old England international is an important target for the Nerazzurri. New Inter coach Walter Mazzarri is understood to be an admirer of the right-back.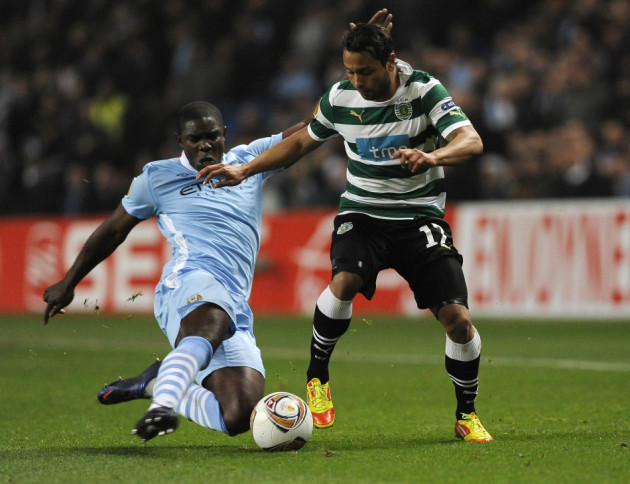 Richards has two years left on his Etihad deal and has been offered an extension but the report claims he is considering his future after an injury-hit season saw him make only a handful of appearances for the former English champions.
The defender's Italian representative, Dario Canovi, was quoted in a Sky Sports report as admitting Mazzarri's interest but he was quick to add there has been no official contact as yet.
"I personally have not been contacted by the Nerazzurri but it is possible... I know Mazzarri likes him. He wanted Micah when he was at Napoli," Canovi explained.
According to the People, Richards is valued at £12m.
The Gunners' interest in the player comes as contract talks over Bacary Sagna's future at the Emirates continue to be indecisive. In any case, the French international is 30 years old and given Arsene Wenger's preference for younger players, may be on his way out of north London soon.
Sagna's present contract expires in 2014. The good news, despite the stalling of talks, is the player's apparent commitment to Arsenal. He was quoted in mid-June as saying, "We are still talking [about a new contract]. I never said I wanted to leave the club. The fact is that I am still at Arsenal and I am looking forward to playing next season."
Jack Wilshere on Asia Tour
Meanwhile, the Gunners begin pre-season with friendly games in Indonesia, Vietnam and Japan, starting from 11 July. And Jack Wilshere, who is recovering from ankle surgery, is keen to start the season on a winning note.
"They have great players and there are more and more in Europe these days. It will be interesting to go over there and face their teams. The players are more technically gifted than physically gifted. They keep the ball well," he told www.arsenal.com.