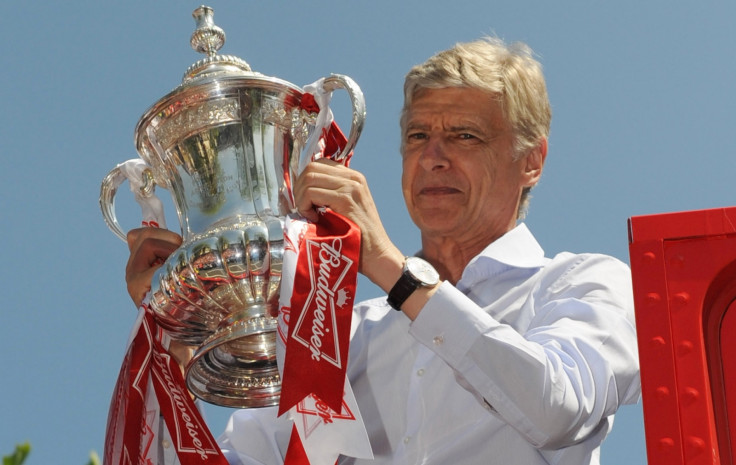 Tim Sherwood believes that Arsene Wenger would be able to walk into the post of manager at any of the teams currently plying their trade in the Premier League, with the exception of Chelsea and Manchester City who can use their spending power to buy world class players and back any manager.
Wenger is criticised for his inability to win the Premier League trophy for over a decade but Sherwood believes that the Frenchman's achievement lies in keeping Arsenal challenging for trophies and in the Champions League in spite of being pitted against teams who are better off financially.
The Gunners have qualified for the Champions League the 19th time under Wenger, a record for any manager in spite of having a net spend which is a fraction of other top clubs in the past few years.
However, the fans are not satisfied and came out in crowds to vilify the manger after Arsenal's 3-2 loss to Stoke City at the Britannia Stadium this season. Sherwood believes it is unwarranted from the side of the supporters to want his ouster given the stability he has given the club amid a massive restructuring process.
"You have got to be careful what you wish for as a fan. For me he's done a tremendous job. If you line up the chairman and every director in a football club they all want a Wenger," said Sherwood.
"Maybe Chelsea and Man City might be an exception because they've got gazillions of pounds to keep throwing at it. If you want a sustainable business and someone to run it through, I think Arsene Wenger is a great model of that.
"It does drive me mad if someone has never stepped into that technical area and claims to be the expert. That is a little bit gruelling. They don't know what it's like. It's impossible for them to know.
"When you first step in the technical area it's a whole expectation of the football club.
"I don't think anyone should be criticising Arsene Wenger. You can criticise Tim Sherwood all you want. I think it's a bit rich criticising Arsene Wenger. I think he's an incredible manager," he added.
Aston Villa take on Arsenal in the FA Cup final at Wembley on 30 May as the holders look to retain their title and take their trophy count to three in just over a year.