Arsenal manager Arsene Wenger has spoken of his desire to continue the club policy of promoting players from within as they go in search of their first major trophy in seven years.
The French boss was speaking at the annual general meeting at the Emirates earlier today and wanted to make sure the fans knew that he still planned to give youth every chance to succeed at the club.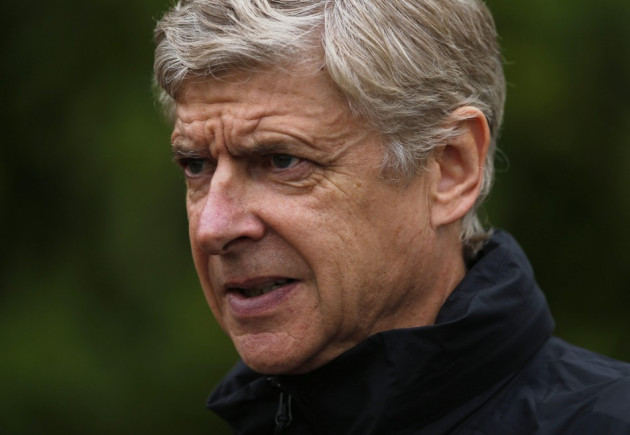 Arsenal have always looked to promote from within with the likes of Jack WIlshere, Kieran Gibbs and Wojciech Szczesny all having come though the youth structure and established themselves as first team regulars.
Throughout his 16 year association with the club, Arsenal have always looked to give their young players a chance to prove their credentials in the first team. Not it seems that Wenger is convinced his current crop are good enough as he admitted he wants more than half of the team to have come from the academy.
"Our policy will be exactly the same as we have always done. Produce our own players - I think that's vital for the spirit of the game," declared Wenger. "The style of our play and of course the way we want to behave. Therefore, it's important that 60 to 80 percent of the team comes from our own ranks.
"We produce English national team players, maybe the most now in England. That means the quality of our work comes through. For the rest, the 20 to 30 to 40 per cent of the players we bring in have to be top-class players."
Arsenal have already handed opportunities this season to 17-year-old Serge Gnabry who made his debut against Norwich, before coming on as a substitute in the Champions League defeat to Schalke.
That side also boasted Vito Mannon and Franis Coquelin, two players who have graduated from the academy and been handed the chance to impress in Europe.
As part of the same speech Wenger also mentioned that he considered qualifying for Europe the same as winning a trophy. He even placed greater emphasis on this that the two Cup competitions in England.
"We speak about trophies. For me, there are five trophies - the first is to win the Premier League, the second is to win the Champions League, the third is to qualify for the Champions League, the fourth is to win the FA Cup and the fifth is to win the League Cup," stated Wenger.
"I say that because if you want to attract the best players, they do not ask: 'did you win the League Cup?', they ask you: 'do you play in the Champions League?"