Arsene Wenger has revealed that he had seen signs suggesting that Sir Alex Ferguson would have retired after the end of last season and was vindicated when the Manchester United manager hung up his boots. The Frenchman claims that he had already told his staff about the same and believes that his departure will create a void in the Premier League and at Old Trafford.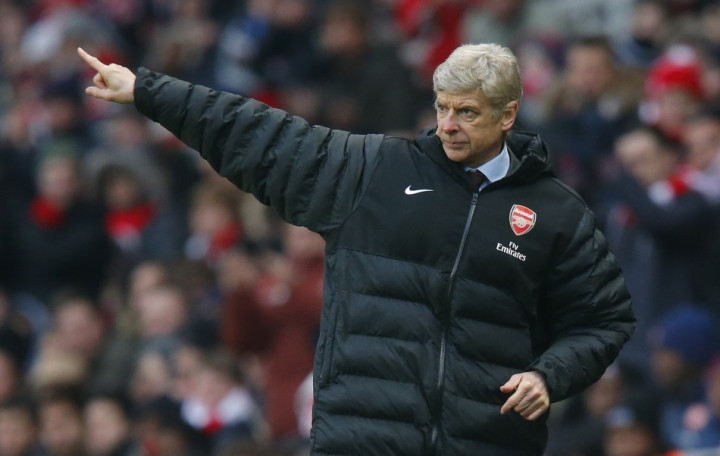 David Moyes has been handed the reins after the departure of Ferguson and the 50-year-old will take office from the start of next season. The Premier League will see three new managers in the top four sides this season, with Chelsea appointing Jose Mourinho in replacement for Rafa Benitez while Manchester City are close to securing a deal with Malaga manager Manuel Pellegrini. Wenger is the only manager in the top four to retain his place and will be looking to use the unfamiliarity among his counterparts to put in a title challenge.
"I told my staff a long time ago that it would be the last season of Ferguson - one of the signs was he was over-motivated. But we must give him credit, he has never showed any obvious sign that the future was not of any interest to him. People thought he would stay forever," Wenger told Al Jazeera.
On whether Ferguson will be missed at Old Trafford, "Of course. He was hardworking, driven by success and was dominant figure of English football with uninterrupted success for 20 years. He was the front man of the club and you have to take all the pressure and flack you get, and now somebody else will have to stand up. People don't realise how difficult it is to be in the public eye and take the pressure without showing weakness. He has done that for years and sometimes in a scary way," he added.
Wenger said that the managers shared a respectful relationship between each other as they aged and have buried the hatchet which saw them break into aggressive spats in the early 2000s when the Gunners were United's main competitors.
"It was very difficult for years and over the years it moved to a more respectful attitude and more understanding. It was aggressive and reached a point where it was a very bad level. We have gained respect as we have aged. It is a superficial relationship with other managers. After the game there is always one very happy [manager] and one very angry so it is not the best platform to have a good exchange of views," he explained.