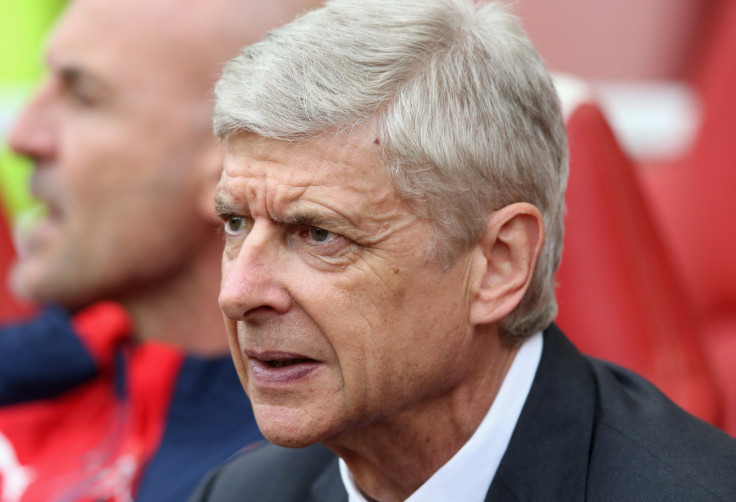 Arsenal manager Arsene Wenger speaks about the forthcoming Community Shield game against Jose Mourinho's Chelsea. He reveals his thoughts about the Stamford Bridge boss, the role of Theo Walcott in the side and new signing Petr Cech.
Do you ever need a long break? "I had a few days, yes. When I go on the beach I am in the press the next day, so where do you want me to go? The phone is never off.
Do you go into the new season with renewed confidence after an unbeaten pre-season? "A manager without confidence is very bad news, so I am confident because we are playing well but I'm realistic as well. Once the competition starts, it's a different game and then you have to transform your performance into points.
"We have a tricky start: we go to West Ham, Crystal Palace, they are two tricky teams. So we are conscious of that, but I believe we know what we want to do, how we want to play. We had a good end to the season, we have good stability now as well. So there are positive ingredients there, there are no injuries now, touch wood, so there's no reason to be panicking at the moment."
How much is stability Arsenal's greatest asset? "I think yes, but it is a bit, the consistency of your squad is vital to be successful. Your talent as well. I believe success is built on consistency on one side and talent as well. Have we enough talent? I think yes, and the consistency is there because these players have played a few years together now.
"If you look at all the teams when we had big success in the Premier League it was consistency. Man United as well, and Chelsea now as well, these players play a long time together."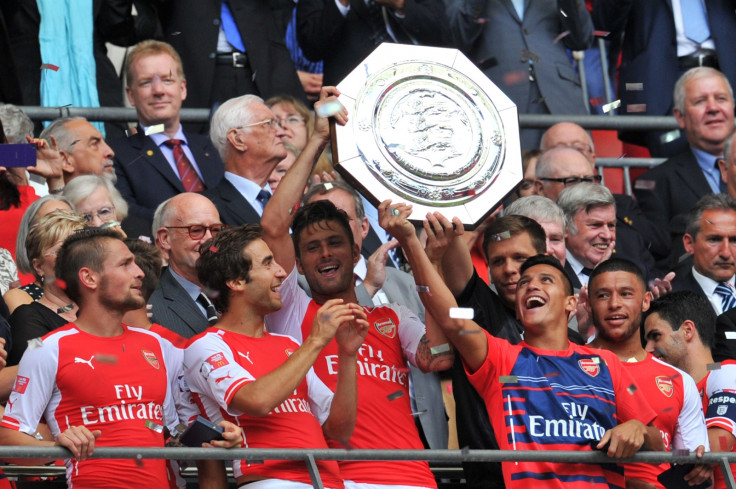 Is this Arsenal's best squad since you last won the league in 2003-04? "Certainly the most experienced, the better balanced between talent and experience. We had always talented teams but most of the time after 2006 when we moved into the stadium they were very young. You need some experience."
Must those players improve on last season? "Chelsea were dominant last year, Man United were very active on the transfer market, Liverpool and Man City as well, they bought Sterling and will certainly buy more. So I don't know how much better they will be. But we can only focus on ourselves and try to be better than last season. And I think we can."
What is the significance of playing Chelsea in the Community Shield? "That's part of our game now, you have to accept that every game is judged as though it's definite. But you know in real life it is not like that.
"The tribunal is out there and we'll draw conclusions from Sunday, but no matter if it's positive or negative we have to continue on our way and focus on ourselves. You know, it will not be a friendly, because it is just like that – and it is good like that.
Have you decided between Theo Walcott and Olivier Giroud in attack? "I have no current thinking. I will decide that on Thursday or Friday."
In moving Walcott to the centre, how influenced were you by his goal in the FA Cup final? "I am influenced every day by his performances in training but no matter what I will decide I think both have their qualities."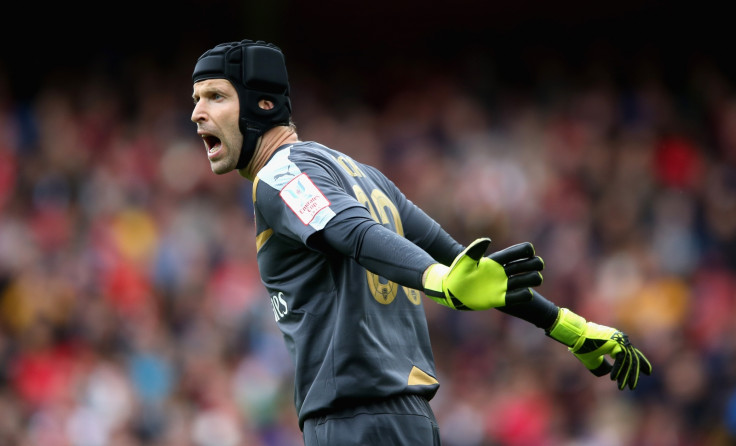 How many times have you tried to sign Petr Cech before you got him? "It's the first time since he was at Chelsea; before he went to Chelsea we were interested. The guy who brought him to Chelsea is a good friend of mine and he told me he was an exceptional 'keeper at Rennes, before he went to Chelsea. I think Chelsea were a bit quicker than us at that stage."
Was there not a work permit issue? "There was yes, he was very young when he went to Rennes, and one of my assistants, his son was a player in Rennes, and he said that they had a very good goalkeeper, so we knew."
Have you always looked at Chelsea with some envy during that time? "Yes of course, he had a good combination between quality, agility, size, he looked like he was built for English football. And he's a very bright boy as well."
Is he up there with the likes of Peter Schmeichel and David Seaman already? "I think his move is a bit like Van der Saar at that age, moving from Fulham to Man United and he still had five or six years with United. So I don't see why he should not have a few years. He's very serious, trains well, so there's no big problem."
And he looks scary in one-on-one situations... "He has an intimidating presence, that is for sure, in goal, he makes the goal look smaller, and that's the kind of charisma he has. But he's a big size as well."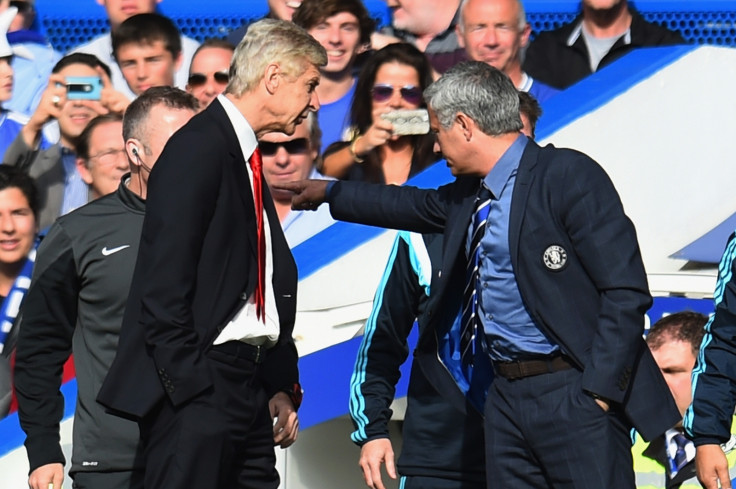 How much is there a sense of optimism heading into the new season? "The expectations are very high but that's understandable because you cannot win the cup, finish third in the league and say 'look next year we want to do nothing'.
"Why is it positive? Because we played better in the second part of the season, and we have very big support so people expect a lot from us. It's maybe the first time in a long time where we have rebuilt confidence in our environment. Before, we lost always big players and then you quickly question. The ingredients are there but I'm long enough in the job to know that you have to prove that with points."
Is Sunday's game important psychologically to beat Chelsea and Mourinho before the start of the season? "It's a game that is important, but it's still preparation. We want to win it but overall I think we can just give that little bit more confidence before we go into the season if we do well."
On Mourinho, does it bother you that you haven't beaten him in a competitive fixture? "No, not at all. You had some incredible battles with Ferguson but in the end you came together, with Mourinho. I'll leave your love story with him to continue without interfering. I wouldn't like to interfere in that."
He says the same about us with you, you know, that it's a love story... "So it's all about love."