Arsenal manager Arsene Wenger must be given the chance to spend big during the summer transfer window, according to former midfielder and academy director Liam Brady.
The Gunners' hopes of qualifying for the Champions League took a significant hit after a 2-1 defeat to Tottenham Hotspur left them seven points behind their third placed north London rivals, and five adrift of Chelsea in fourth.
Recent sales of Cesc Fabregas and Robin van Persie have contributed to a eight year spell without a major trophy, while substantial investment in the first-team squad has yet to come to fruition and Brady says Wenger must be trusted to rebuild the Arsenal squad in the off-season.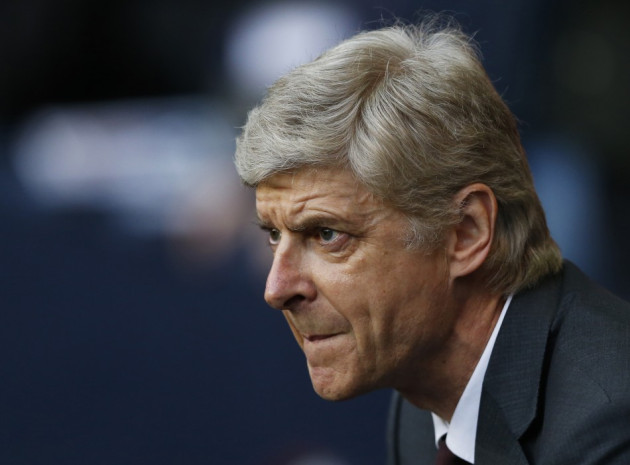 "I hope that Arsene is given the resources to spend and have a go at putting us back where we were eight years ago," said Brady, who will leave the club as academy director in 2014.
"I think he should be given that chance and, from where I am in the club, I don't think there's any pressure on him - I think the board are 100 per cent behind him.
"When you get beat by your neighbours it can get a lot of people talking, particularly people ringing up radio stations and things like that. But I think we've got to keep it all in perspective.
"The majority of the fans are behind him, the staff are behind him and I think the board are behind him. So we wait to see what the future brings."
The Arsenal board has been largely criticised for not investing in the first team while the club continue to record big profits, with players sales and huge match-day revenue, which includes the largest ticket prices in British football, contributing to their healthy financial position.
Uefa's financial fair play rules, which are due to be introduced by the Premier League also, are set to punish sides who are unable to live within their means, and given Arsenal's impeccable finances, the club are set to benefit from the rules which could fine clubs or eliminate them from future European competition.
"Now that we are in a very strong financial position, I hope the financial fair play thing kicks in," Brady added.
"There are a lot of people saying it will never happen. So I think Platini and UEFA are under the spotlight to see what they can do.
"If that kicks in and you're only allowed to spend what you make it'll put us in an even stronger position."