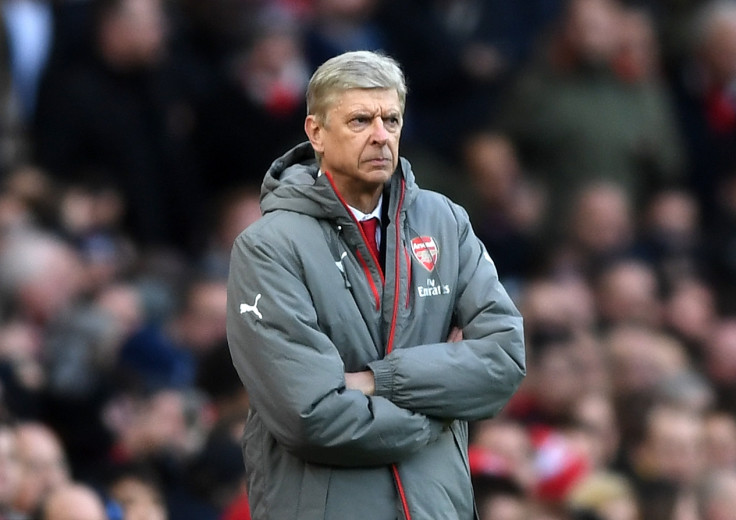 Arsene Wenger has defended Arsenal's injury record amid news Santi Cazorla and Mathieu Debuchy will not play again this year. Cazorla will undergo surgery on an achilles problem and could miss three months of action, while Debuchy has suffered a "severe" hamstring injury and has been ruled out for six weeks.
The pair join the likes of captain Per Mertesacker and Hector Bellerin on the sidelines as the Gunner' inauspicious injury record continues. Across the last three years the club have suffered in excess of 200 separate fitness problems and are among the most fitness-plagued club in the Premier League.
Wenger however has denied Arsenal are to blame for the latest problems regarding Cazorla and Debuchy, who are not likely to return until 2017. The French coach has described the Spaniard's injury as accidental, while he has defended Debuchy's latest fitness setback which came 15 minutes into his first appearance of the season against Bournemouth.
"For me it is very bad news," he said of Cazorla, whose absence was confirmed on Thursday [1 December]. "Because you have the date for surgery but not the date for when he can play again and I always try to do everything for the players not to do surgery. Because it creates always anxiety and rehab and overall when you can avoid it, you avoid it.
"Unfortunately in this case we have come to that conclusion and they tell me he will be out for two months at least, two months can sometimes be three. Santi is desperate to play football. He wants to get out of this vicious circle of coming out and coming in again.
"What is going wrong is he has an inflammation at the back of his foot that nobody knows where it comes from, because he has been treated against this inflammation with injections and they have not got rid of it. The surgeon and the specialist we consulted decided exploratory surgery to find out what is going on.
"I believe on the injury front this season we have been very strong, we have not had many injuries. We have had injuries where you can question the preparation of the players, we had very few muscle injuries. But accidental injuries are down to the structure of your body and the repeated competition that you can't do anything about it. Santi Cazorla is purely accidental."
"[Debuchy] it's a severe hamstring injury, six weeks I think. It is frustrating for me but even more for him. He fights very hard, he has an exceptional attitude and that is very serious and overall I think he has absolutely disappointed. He is a fighter and he will fight to come back.
"We make a debrief about the whole situation. We got step-by-step exactly what happened because we always have these problems inside the clubs. When the guy is injured, if he is Spanish he wants to go to Spain, if he's French he wants to go to France. There is always that conflict between medical care inside the club and freedom so every player can be treated where they want to be treated and we always try to find a compromise."
Mohamed Elneny was withdrawn from the 2-0 defeat to Southampton due to illness and is a doubt for Arsenal for the trip to the Olympic Stadium to face West Ham United, swelling the club's injury list to eight. Olivier Giroud missed the game with a hamstring problem and also faces a late fitness test to determine his fitness for the London derby.
"Elneny came out of our last game with sickness so we will test him today," the Arsenal boss added. "I thought Giroud would be available for tomorrow but the last news I got was that he might not be available. He has a test today and certainly for Tuesday [against FC Basel] he will be available."