Wenger Admits Arsenal Could Have Signed Bale and Walcott
Arsenal boss Arsene Wenger says the club almost signed both Gareth Bale and Theo Walcott, but has no regrets after missing out on the Tottenham Hotspur winger.
Both Walcott and Bale are enjoyed their best ever scoring season in the Premier League, with the pair likely to play a pivotal part in their respective sides' hopes of qualifying for the Champions League.
Bale has scored Tottenham's last six goals in all competition, his latest success coming in the 2-1 win over Lyon, where a double free-kick helped secure victory in the Europa League last 32 first leg clash.
The Welshman's recent form has enhanced his reputation as one of Europe's finest players, but Wenger says he doesn't regret opting for Walcott.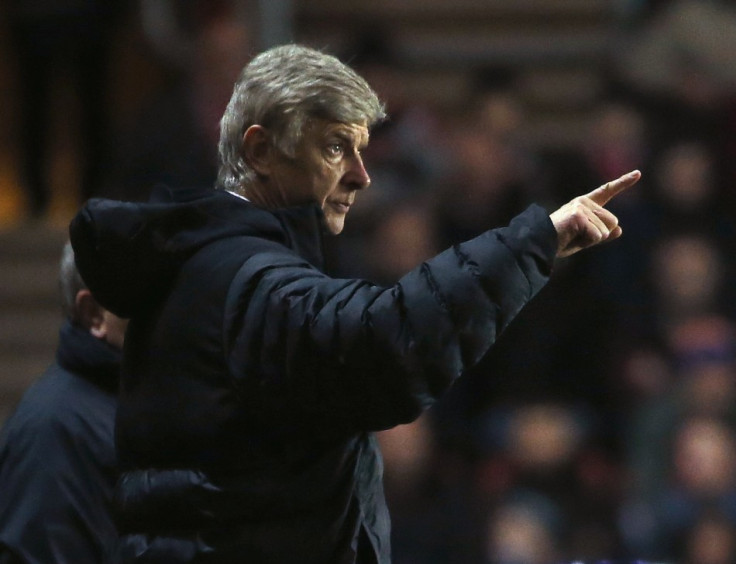 "It was Walcott or Bale and we were at some stage maybe taking the two if possible," the Arsenal manager said.
"But we could get Walcott and I am very happy we got him. You'd be amazed by the number of players we should have signed.
"It's the same for every single club, every club misses players. We could get Walcott and I'm very happy that we did."
"He [Bale] has the potential to develop and become as good but Messi has won two or three Champions Leagues, a few championships and scores 95 goals per year," Wenger added. "Let's not go too quick, let's slow down a little bit."
Arsenal face Blackburn Rovers in the fifth round of the FA Cup on Saturday, hoping to avoid defeat to lower league opposition in a domestic cup competition for the second time this season, after a League Cup quarter final loss to eventual finalists Bradford City.
Wenger is also attempting to re-write Arsenal's recent silverware drought, with their first trophy in eight years and admits he's worked on what went wrong against Bradford.
"In 16 years I don't think we have had upsets against lower divisions, we had one against Bradford on penalties," the Arsenal manager said. "But we did take the game seriously, I said that straightaway after the game and I maintain that.
"We analysed very deeply what happened at Bradford. We have proven since that we are a team of quality and we will take the game tomorrow seriously and there is a huge desire to win it."
© Copyright IBTimes 2023. All rights reserved.