When Arsene Wenger won the Premier League title in 1998, during his second season in charge at Arsenal, he broke a 99-year British stronghold of English football's most coveted club prize.
An albeit sporadically successful, yet dilapidated squad under George Graham and latterly Bruce Rioch with a reputation for dull, defensive football were overhauled inside 20 months into a side with enterprise and unerring quality which eventually formed the basis of the philosophy which shaped the single greatest league campaign in top flight history.
Granted, the margins are significantly wider now than when Wenger took his bow in English football, but seldom will we see such a substantial step taken again through pure coaching and shrewd purchasing, rather than swathes of spending representative of throwing mud at a wall.
Such a transformation, one which manifested itself into one of the great teams in English football signifies among the single finest managerial achievements in the modern era, not least coming from a student even at 48 still in the relative infancy of his football education.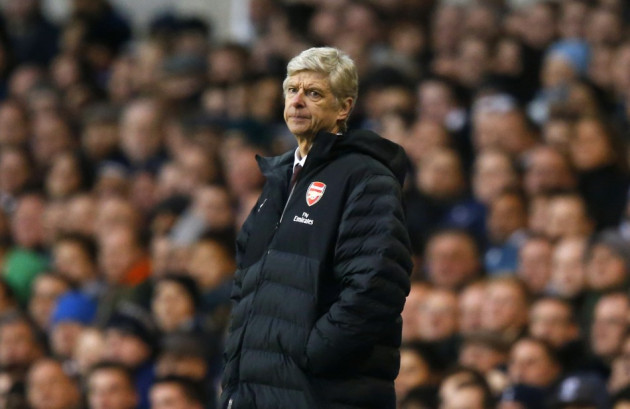 Wenger will however have to call on all his powers of experience and intuition from his early days in north London if he's to succeed in overhauling a five-point deficit during the final ten games of the 2012/13 season in order to qualify for next season's Champions League.
Defeat to Tottenham Hotspur in a tightly contested game, yet one that exposed the increasing gap between the two rivals, leaves Arsenal on the brink of ending a sequence of 15 successive seasons in Europe's premier club competition.
The irony would surely not be lost among the increasingly angered Arsenal following should the club, whose onus on financial stability has superseded that of on the field investment, miss out on the biggest annual pay-day in European football after consecutive summers of spending not relative to that which has been recouped.
Such an argument has been undermined by the quality of the players Wenger has been able to attain, forming an eleven which can compete with any in the Premier League but who over a season have floundered amid an absence of depth.
There's little doubt the strength of the opposition is a contributing factor. Tottenham, as they did at White Hart Lane on Sunday, will defy simplistic accusations of being a one-man team should they finish in the top three, while European champions Chelsea are the other obstacle.
The remaining fixtures for the current top four occupiers are split evenly between the top and bottom halves, while Arsenal face just one side in the top seven during the rest of the season; a Manchester United team who will likely be league champions and possibly have a Champions League semi-final second leg on their minds upon the 28 April meeting.
The race is far from run, but Wenger requires a turnaround in fortunes similar to which he enjoyed during his first two seasons in charge. Those days, expectations at Arsenal and long-term assurances worked as an adequate safety net for the Frenchman. Second chances are unlikely to be as forthcoming this time around.