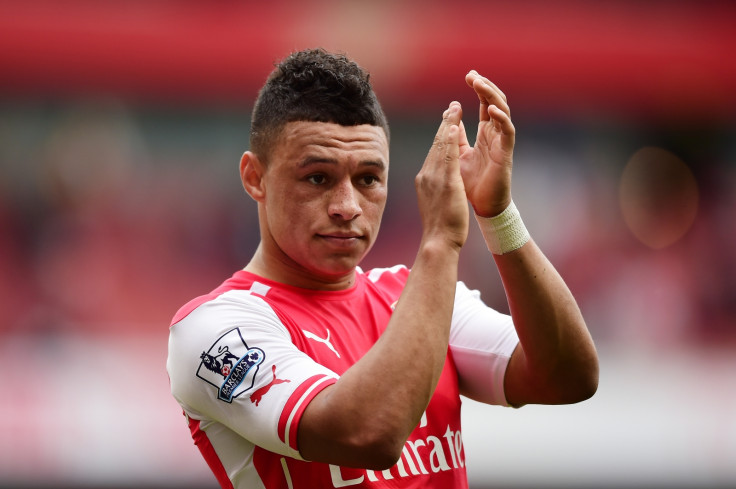 Arsenal manager Arsene Wenger insists his side "abandoned nothing" to beat Chelsea in winning the Community Shield on Sunday 2 August after Jose Mourinho accused the Gunners of leaving their attacking philosophy in the dressing room.
The French manager secured his first victory over the Portuguese boss at the 14th attempt after Alex Oxlade-Chamberlain scored the only goal of the game early in the first-half.
Mourinho congratulated his rival after the game but added: "My opinion is the team that defends very well, that leaves their philosophy in the dressing room, changes their attitude, plays all the second half with nine players in front of the box, doesn't concede and scores one goal, from that perspective they deserve to win."
Wenger, however, believes his side just tried to defend their early lead to win the first silverware of the season while expressing his delight over his players' commitment.
"We abandoned nothing. We defended well. Our game is based on togetherness, on solidarity, and defending and attacking well. I believe that we defended because there was maybe a bit of a psychological hurdle ahead of my players," Wenger said in the press conference after the game.
"They were more concerned with protecting our lead against Chelsea rather than playing attacking football. We have to accept that and I don't think that's giving up your philosophy, it's a punctual fact that we wanted to win a game like that. I'm quite proud of that,"
"We live in a job where you have to respect people and respect everybody. It's a difficult job and we just think it's vital - and I've said this many times in managers' meetings - that managers respect each other."
Meanwhile, the manager played down the concers over the absence of Jack Wilshere after revealing the midfielder had a minor problem in his ankle but he will be available in a "matter of days".
"He couldn't take part in the game today because of an ankle problem he sustained yesterday. It happened at the training ground. We don't think it's bad at all but I haven't been told whether it will be two days or five days. I don't know how long he will not be available for. It's a matter of days."