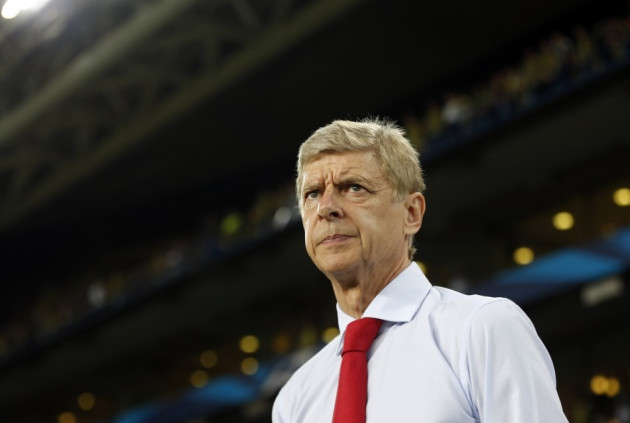 Arsene Wenger is pleased by his team's performance as they progressed into the fourth round of the Capital One Cup by beating West Bromwich Albion on penalties.
Arsenal named a young squad for the game with Per Mertesacker and Serge Gnabry the only two players to feature from the starting line up in their 3-1 win over Stoke City last weekend. The Gunners opened the scoring in the game when 20-year-old Thomas Eisfeld latched on to a brilliant through ball from Nicklas Bendtner and finished with consummate ease.
The Baggies gained parity through a corner when Lukasz Fabianski failed to punch the ball outside the box and was headed in by Saido Berahino who scored a hattrick in the second round for Steve Clarke's side. Both teams created a lot of openings but the game dragged on into extra time and finally to penalties where the Gunners came on top to progress.
"I am[proud] because we played with many young players and they have shown that not only are they good football players but they can fight as well. The penalties were a bit of a lottery but overall I think the most important thing for me is we played well during the game and the young players came out and showed they can play in the style we want to play," Wenger told www.arsenal.com.
"It's good to know you can win even when you think you are dead and tired but if you dig deep until the end you are rewarded. That's a very important lesson for a young player because that will happen to them again. That was the most important thing about tonight. We kept going forward and tried to win the game until the end and that is very positive as well," he added.
The Frenchman also praised Bendtner who lasted the whole length of the game and put in a good shift alongside scoring his penalty.
"One thing you don't question too much with him is his confidence. I believe for Nicklas Bendtner the most important thing is to stay fit physically and after that he has the talent. In England you know him well. For him it's important that he's consistently present and he works hard physically because he has the top qualities," Wenger concluded.