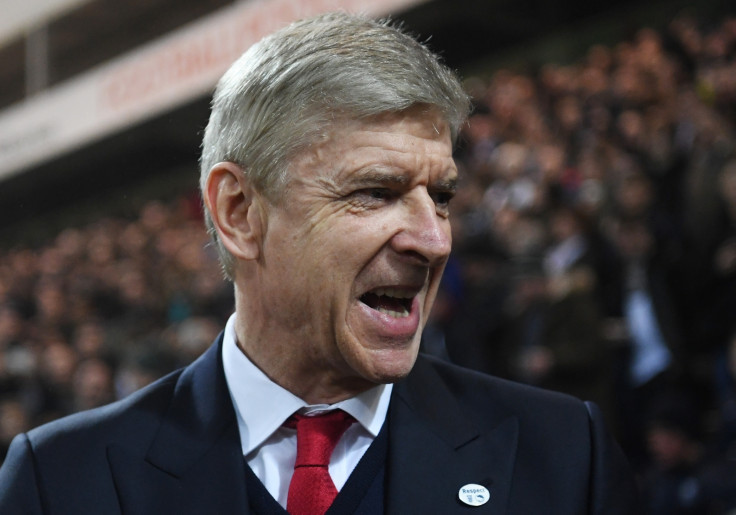 Arsene Wenger has claimed that he is "not ready" to leave Arsenal at the end of the season following Ian Wright's suggestion said that the Frenchman's time at the Emirates is "coming to the end". Wenger also expressed his relief as the Gunners managed to put recent defeats to Watford and Chelsea behind them, securing a much-needed 2-0 victory over Hull City on Saturday (11 February).
Earlier this week Wright told BBC Radio 5 Live that a meeting with the Arsenal manager had given him the impression that Wenger was ready to end his 21-year reign at the club.
"He looks tired. I feel he will go at the end of the season," the former Arsenal striker had said.
But Wenger believes that Wright misunderstood him and insists he did not give any indication of his future plans during the meeting.
"You know I appreciate very much that you want me to rest, absolutely. But I am not ready for that yet," Wenger said in the press conference following the 2-0 win over Hull City.
"It was questions and answers. I could be tired because I get up early in the morning and I finish late at night, so I am tired, yes. But I didn't give any indication about my future."
"It was a question and answer with members of the [exclusive Arsenal membership] Diamond Club. That's in the evening so there were many people there. We had a little dinner before but it was not the two of us. There were four or five."
Meanwhile, Arsenal recovered from the recent defeats to Watford and Chelsea by securing a controversial 2-0 win over Hull thanks to two goals from Alexis Sanchez.
The Chile international appeared to use his hand to score the opener before converting the second from the penalty spot in injury time.
"When you lose two games on the trot at Arsenal you face a good storm. There is only one answer: to win the next game... or you face even more. I'm at Arsenal for 20 years, I know that. When you will look one day if I lost three Premier League games on the trot, you will be surprised," Wenger said.
"As you said it was more about the mathematics than about the brilliance because we had absolutely to win today. Unfortunately against a good team who I cannot see even from the stand any weakness in there. Physically they are strong, they are organised, they have a good spirit and technically they are good as well.
"So overall I felt that we started well until we led 1-0, we created some very good chances. After, we became a bit more protective to protect the result. After that we were playing a bit more to not concede a goal and that's what the game was about because we knew that it was absolutely vital to win today."