Arsene Wenger sings praises of Francis Coquelin in hint that Arsenal will not sign a new midfielder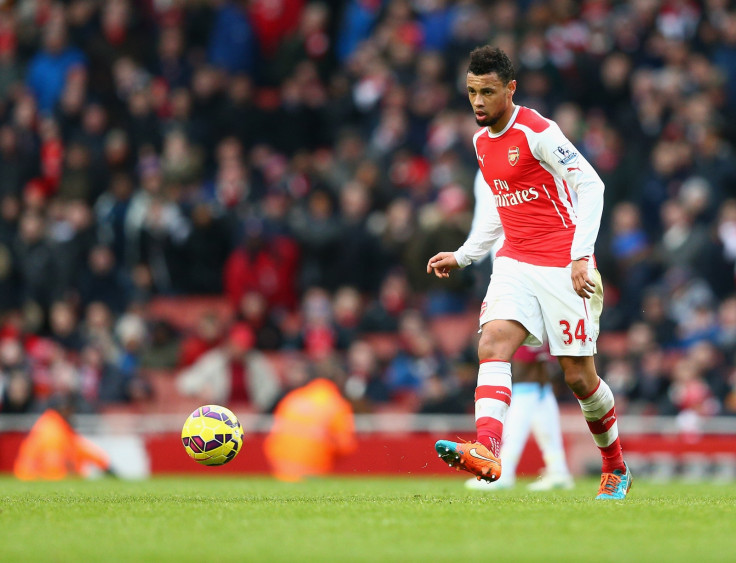 Arsenal manager Arsene Wenger has suggested the Gunners are not interested in signing a new defensive midfielder before the end of the transfer window. Wenger has been urged to improve the area after a slow start to the campaign but he suggests the position is well covered by Francis Coquelin.
Manchester United legend Gary Neville recently criticised Wenger decision to turn players like Mikel Arteta or Aaron Ramsey into midfielders rather than signing a proper holder to cover the position. "I think it's arrogance, I really do," Neville told Sky Sports.
"To think that you're not going to adapt your team to change to impact on another team's strengths. It's either naive or arrogance because they keep losing this way."
But even though Wenger recently claimed that he is open to making additions to his squad before the transfer window closes it looks as if signing a holders is not in his plans. The manager claims he already has one of the best in Coquelin, pointing to the France midfielder's impressive records since returning from his loan spell at Charlton Athletic at the middle of last season, since when he has made the most interceptions of any midfielder in Europe.
"It is difficult always to find the balance in a team," Wenger commented on the club website. "You want a balance between attacking well and defending well, and sometimes that depends on one player with specific characteristics. But I think we have had that debate for a long time now, that Arsenal do not buy defensive players.
"Coquelin has [some of] the best defensive statistics and numbers in Europe. You watch football like I watch football and you will see that, defensively, Coquelin is doing a great job.
"Since January, we have conceded less goals than anybody else. You know in football you have to accept that anybody can be right. The only thing I want is that when people have opinions, it is documented and worked-out before."
The Gunners have also being linked with several number nines during recent weeks after failing to score a goal in two of the opening three Premier League games. Wenger is said to be considering adding a new striker to his squad, but whether the target arrives or not he believes the current squad are ready to overcome the situation.
"We have to play quicker, be more incisive, combine quicker in the final third, and we work hard on that," he said.
"We create chances, but at the moment, we analyse well after the game the number of chances and the number of expected goals we should score with the chances we create. At the moment we have a little deficit between the chances we create and the number of chances we score."
© Copyright IBTimes 2023. All rights reserved.