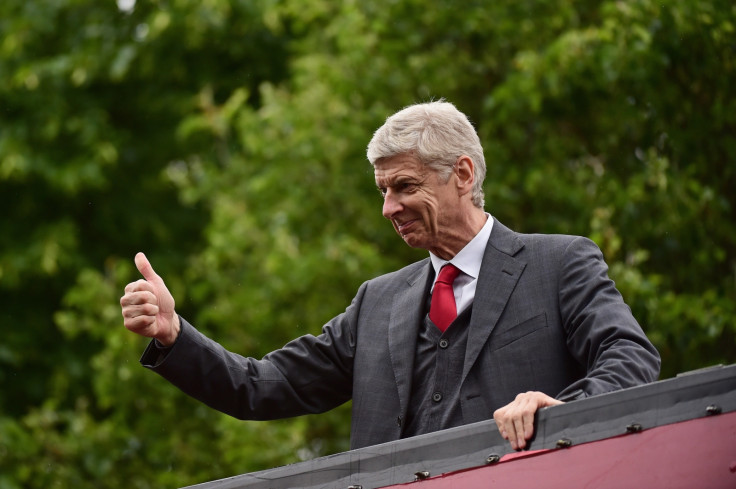 Arsene Wenger has revealed that he thinks about retirement every now and then but not for much as it makes him panicky.
The manager is set to enter his 20th year in management with the Gunners and will be 66 later in the year, but insists that he still has the hunger to carry on for much longer.
He revealed that he had a talk with Sir Alex Ferguson following Arsenal's FA Cup win at Wembley and when he questioned the Manchester United legend on whether he misses the drama of management and football, the Scotsman replied with an emphatic 'No'.
Wenger insisted that it was different for Ferguson as he has other hobbies outside football, something he has failed to cultivate during his time at Arsenal.
When asked about his schedule on retirement, Wenger said, as quoted by the Telegraph, "It crosses my mind but for no longer than five seconds because I panic a little bit. I am more committed than ever. It is how much you love what you do that counts – and the love is not necessarily diminished by the number of times you've done it.
"Football is new every day. You have an exam every three days. You have no way to look back. You have to prepare the next exam and come out of it with success. It always demands 100 per cent commitment. Enthusiasm is not a problem, honestly."
On the conversation between him and Ferguson, Wenger added, "I said, 'Come on, you don't miss it?'  He said 'No'. He'd had enough. But he has horses. I have no horses."
The Frenchman also talked about the time when he was booed in front of everyone at the train station following their 3-2 loss to Stoke City and insisted that he had learned to distance himself from the abuse.
"Experience helps you anticipate what you will face although, even here, there are unpredictable responses. You would not necessarily expect people to insult you on the way to the train. It's the way society has gone," he added.
"I can take a distance from that. I know the same people can be excessive on the other side. That's where experience helps. You have a good assessment of who you are, and you're not influenced by what people say, whether that's on one side too positive and on the other side too negative," he concluded.