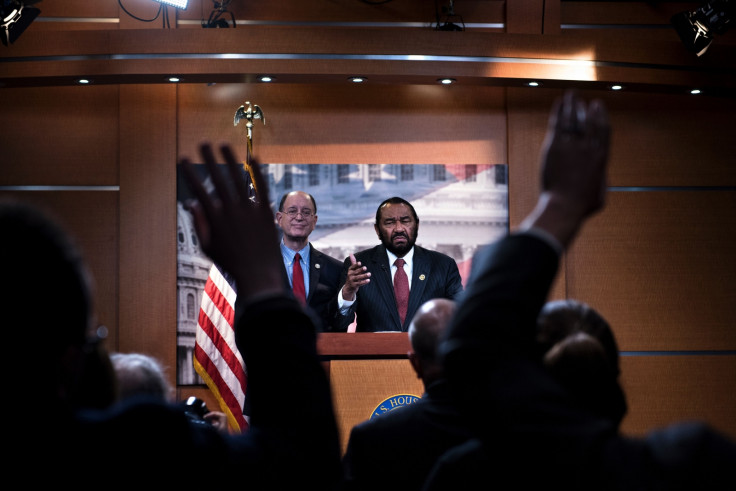 A Democratic congressman from California has filed an article of impeachment against Donald Trump on Wednesday (12 July) , the first such move against the US president but one unlikely to go much further.
Representative Brad Sherman said that he believes Trump's firing of former FBI Director James Comey constitutes obstruction of justice, an impeachable offence.
"Every day Democrats, Republicans, and the entire world are shocked by the latest example of America's amateur president." Sherman said in a press conference.
"Ignorance accompanied by a refusal to learn. Lack of impulse control, accompanied by a refusal to have his staff control his impulses. We're no longer surprised by any action, no matter how far below the dignity of the office—and no matter how dangerous to the country.
"But the Constitution does not provide for the removal of a President for impulsive, ignorant incompetence. It does provide for the removal of a President for high crimes and misdemeanours."
Sherman was joined by Texas Representative, Al Green, who co-sponsored the articles. Green previously took to the floor of the House of Representatives to call for Trump's impeachment.
Some seemed unconvinced by Sherman's actions, suggesting that the articles, which are unlikely to get close to a vote in the Republican controlled lower chamber, are simply a publicity stunt for the congressman. Others acknowledged the bid may not work but applauded Sherman's actions: "This will go nowhere. But I'm glad he's done it." one Twitter user wrote.
In his press conference, Sherman acknowledged that the filing was "the first step on a very long road." Adding: "But if the impulsive incompetency continues, then eventually—many, many months from now—Republicans will join the impeachment effort."
The articles allege that: "Donald John Trump has acted in a manner contrary to his trust as President and subversive of constitutional government, to the great prejudice of the cause of law and justice and to the manifest injury of the people of the United States."