Australia suffered their second straight defeat in the five match Ashes series on the fourth day of the Lord's test. The Three Lions registered a crushing 347 runs victory and the visitors skipper Michael Clarke has termed his side's batting performance during the second test as unacceptable.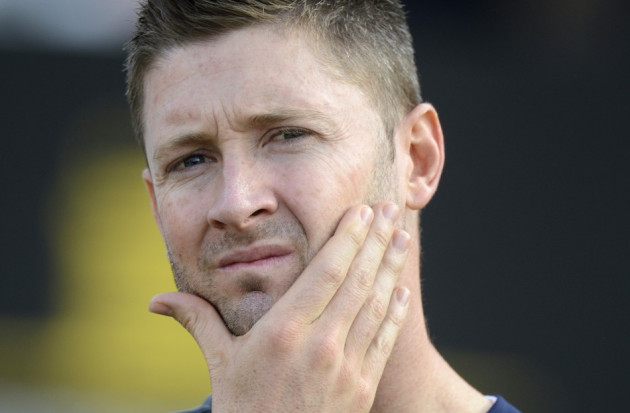 The visitors batting order failed to fire once again in the series as they were bowled out for 235 in the second innings, before crumbling for 128 in the first innings. Clarke (51) and Usman Khawja (54) were the only two players to score a half-century, as they lost their first six wickets for 136 on Sunday.
"Our first innings performances with the bat have really let us down and they have not been acceptable. It's hard to win Test matches from the positions that we are putting ourselves in with our batting and it is putting a lot of extra pressure on our bowlers," Clarke stressed.
"Our top six or seven have lots of experience but we are finding that we lose wickets in twos and threes and it is really costing us," he added.
The third Ashes test will be played 1 August at Old Trafford. However, Australia face Sussex for a three day test match on 26 July. Clarke remains hopeful that the fixture against Sussex would help the visitors to build momentum before heading into the match at Manchester.
"It's a good opportunity for us to play some cricket and score some runs. Hopefully we can work on a few things and build some momentum for Manchester in that game. It would be silly to go into the third Test expecting to lose. We know we've got to improve on lots of things and we know we have to win the next three," Australia skipper explained.
Meanwhile, Joe Root revealed it was his childhood dream to score a century against Australia in the Ashes. The Yorkshire batsman's man of the match performance of 180 has helped England take 2-0 lead in the Ashes series.
"I would have to say this one. To get a hundred against Australia is something that you always want to do as a kid growing up and to do it here at Lord's is very special," Root told Sky Sports.