Ashes 2013: Fawad Admed Eligible to Represent Australia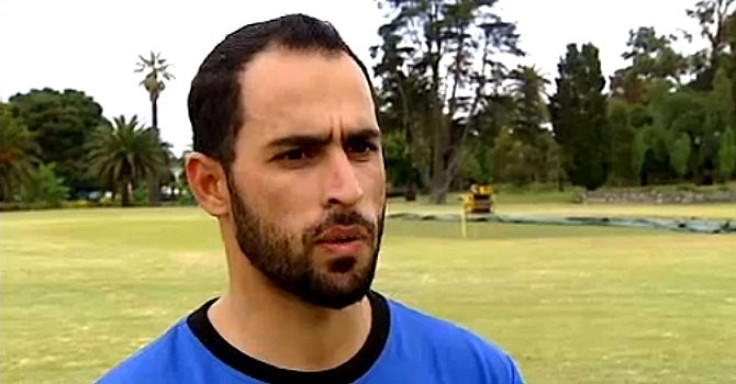 Australia will be able to select Pakistan-born spinner Fawad Ahmed for the upcoming Ashes series after his citizenship application was fast-tracked.
The 31 year old was originally scheduled to become eligible for Australia on 18 August but he will now be available to the tourists for the start of the five-Test series against England which begins on 10 July.
Fawad was expected to tour with Australia A as he looked to gain Test match experience but he could not compete with off-spinner Nathan Lyon who has taken 76 wickets in his 22 Test matches.
"Now I want to give something back to Australia," Fawa told the BBC. "It was a tough time and a hard chapter for me, but now I'm officially an Australian citizen which is great for me.
"I never even dreamed when I arrived that I would one day get the chance to play for Australia. I am not sure about it [the Ashes] at the moment. I am just concentrating on the 'A' tour which is a great opportunity for me.
"Hopefully I do well and there will be a chance for me sooner or later."
Australia have struggled to find a spinner to replace Shane Warne who retired from international cricket back in 2007. They have experimented with a number of different options but the likes of Xavier Doherty, Steve Smith and Nathan Hauritz have all struggled.
Australian cricket fans will hope that Fawad, who claimed asylum back in 2010 on the grounds he was persecuted by the Taliban in his native Pakistan, can quickly make a difference after an impressive start to his career down under.
He has taken 41 wickets in 15 first-class matches and England batting coach Graham Gooch has admitted that he will monitor the performances of the spinner in case he receives an Ashes call-up.
"We'll obviously have tabs on him to see what he does and how he performs because if he does make an appearance in the series, we need to be aware of that," said Gooch.
"If someone has qualified to live in the country and gets all the stamps in their passport, a naturalised Australian, he becomes just another opponent.
"It's certainly not been their preferred modus operandi in the past. I wouldn't pass judgement on it, but it's not a route that they have gone down before."
© Copyright IBTimes 2023. All rights reserved.